Turning Bowls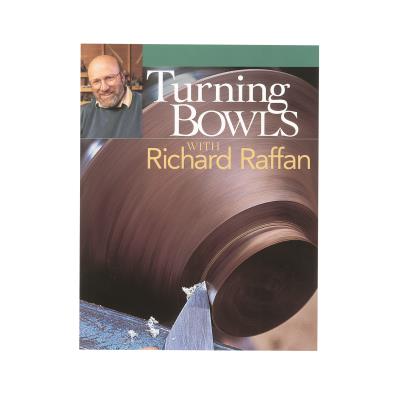 Description
by Richard Raffan. The world's pre-eminent woodturning teacher provides everything you need to know about turning bowls. From wood selection and design advice to surface embellishment and finishing techniques, Richard Raffan leads the reader through all the steps necessary to make gallery class wood bowls. The step-by-step instructions and photos include expert advice on how to avoid common problems and how to solve them when they're not avoided. Coverage of tools, wood selection, bowl design and the best uses of the best woods are all thoroughly covered.
More experienced turners will find chapters on advanced techniques, decoration, form and balance, illustrating why Richard Raffan is the world's best-known turning teacher.
Extensive appendices include troubleshooting charts and advice on selling bowls.
192 pg., softcover
Publisher: Taunton (March 15, 2002)
ISBN-10: 1561585084
ISBN-13: 978-1561585083
Only logged in customers who have purchased this product may leave a review.