Release Agent PVA for Expoxy Composites 5Kg | F025-5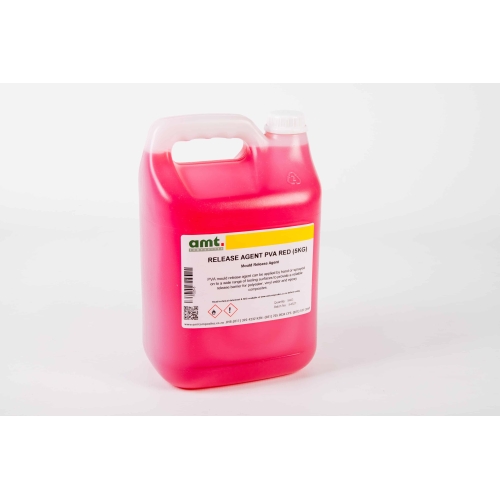 Release Agent PVA for Expoxy Composites 5Kg | F025-5
Description
Release Agent PVA for Polyester, Vinyl Ester & Expoxy Composites 5Kg.
PVA (Poly Vinyl Alcohol) mould release agent can be applied by hand or sprayed onto a wide range of tooling surfaces to provide a reliable release barrier for polyester, vinyl ester, and epoxy composites. PVA is often used in conjunction with run-in wax, especially on new or reconditioned moulds or when using potentially incompatible resin systems for the mould and the part (such as using polyester moulds to make epoxy parts for example). If the mold is seasoned, then the use of PVA is not absolutely necessary except as additional insurance against sticking as long as the wax is applied properly and with sufficient frequency. If the mold is very large or intricate PVA can be sprayed into hard-to-reach crevices and forms a visible barrier that can be seen on the mold surface. Application is critical and PVA should be applied over a non-silicone surface to avoid fish eyes. PVA when correctly applied is unlikely to fail as a release agent although any runs or drips in the film will print onto the part and need to be polished away. For this reason, PVA is often only used for the first few releases or when release problems are more likely. PVA is water-soluble, so following demoulding, wash the mould surface using warm water to remove the residual PVA and dry completely.
Ensure the mould surface is suitably sealed (porous surfaces must be sealed), clean and free from contaminants.
Using a lint-free cloth apply PVA to the mould. The red dye allows you to see where the film has developed.
Apply to a dry film thickness of at least 50 – 100 µm on new or reconditioned molds and at least 25 – 50 µm dry film thickness on seasoned molds. The dry film should be continuous and non-porous.
Only apply a single coat of PVA as a second coat will dissolve and remove the first coat, resulting in a patchy and uneven surface.
Allow the PVA to dry fully before laminating.
When re-using a mould you should remove any traces of the PVA using water and clean thoroughly before re-applying PVA.
Release of a mould can be assisted using water which will dissolve the PVA and help the mould or part to be released.
In order to achieve a matte or non-glossy (i.e. satin finish), you may add silica to PVA solution. Silica is a very fine crystalline compound that does not dissolve in PVA, thus producing the desired texture. Fumed silica should be added at a ratio of 25 grams per 4 liters PVA. Mix immediately before use, and then allow to sit for approximately one minute for air bubbles to disperse. Note that the addition of fumed silica will increase the viscosity of the PVA solution and adjustments to spray equipment will be required.
Only logged in customers who have purchased this product may leave a review.