Powafix Waksol Coating 5L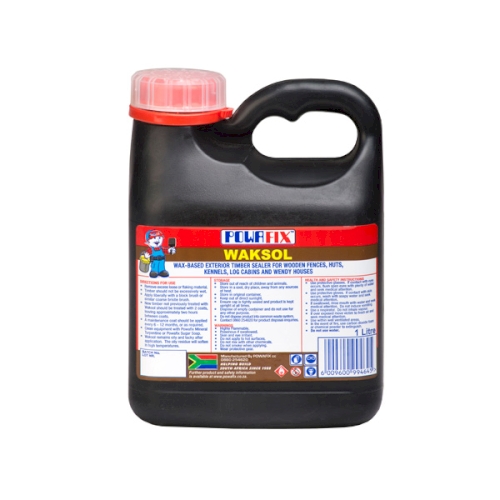 Powafix Waksol Coating 5L
Description
Powafix Waksol Coating 5L .
It is a complex mixture of hydrocarbons forming a green tinted waxy oil liquid, that protects external timber. ## Features: * Wax based timber sealer * UV resistant * Environmental friendly * Spreading rate: 4-5 sqm/l ## Use on: * Wooden fences * Garden Huts * Wendy houses * Log Cabins # Apply one coat every 6-8 months or as required.
Only logged in customers who have purchased this product may leave a review.