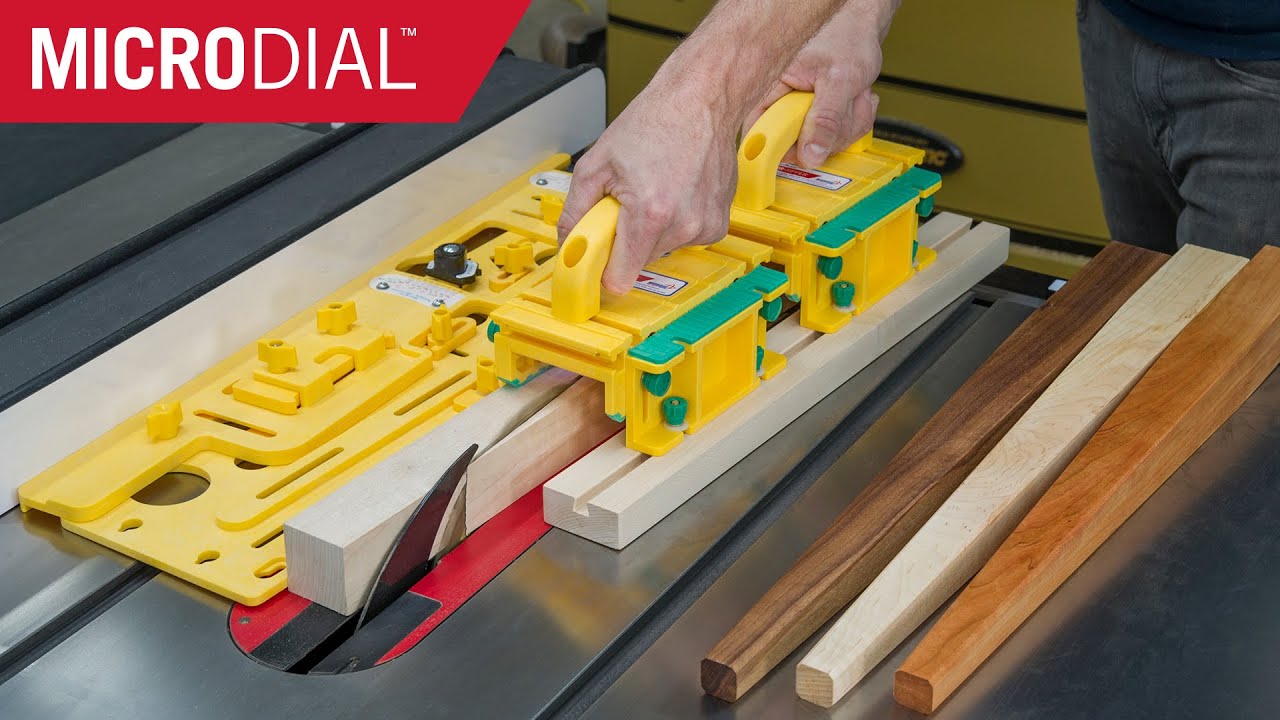 Jigs take a lot of time, planning, and material to make.
Often we can find ourselves spending more time making tools than actually using tools to make completed pieces of work. Paradoxically though, one is rightfully wary of spending money on just about any jig which comes into the market especially because many of these high-quality jigs are also very expensive. 
Luckily, there are a few incredibly useful jigs on the market which are both affordable and of good enough quality for the home woodworker and avid enthusiast alike. 
Here are some of the most useful woodworking jigs available today.
Thin Rip Table Saw Jig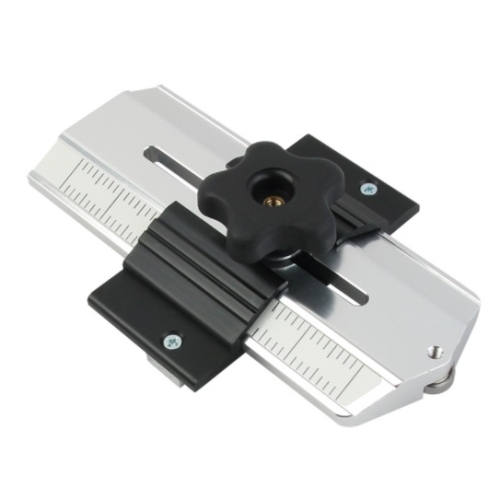 The thin rip table saw jig makes repetitive ripping of thin strips safer and easier than ever before. Because the strips are cut on the left-hand side of the blade, there is no burning, binding, or kickback. Made from heavy-duty aluminum extrusions, the jig locks securely in any 3/4″ wide by 3/8″ deep miter gauge slot and a built-in scale helps you make fine adjustments. The ball bearing holds the stock firmly against the fence, allows smooth feeding, and makes repositioning the fence a simple operation.
Table Saw Taper Cutting Jig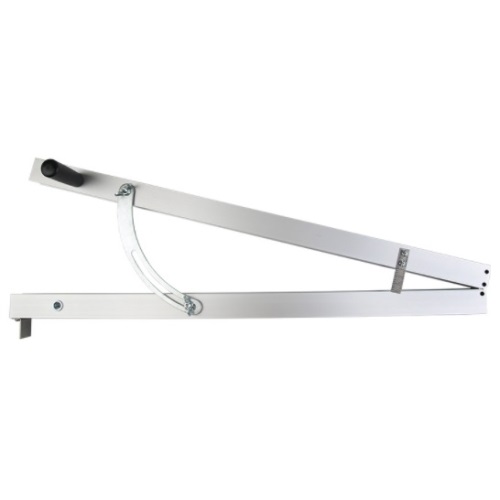 Tapering is a simple and safe operation with the right jig. Build our version from scrap, and you'll be ripping tapers in no time flat. Tapers are a classic way to reduce the proportions of table legs for a more slender, delicate look. You'll need a jig to make these modified rip cuts safely. Most store-bought tapering jigs, however, have a design flaw: they limit your control of the workpiece during ripping – and that can lead to a dangerous kickback or poor cutting quality. Here's a better solution: instead of buying a jig, you can build a safer alternative from scrap-bin leftovers and a couple of toggle clamps. The clamps keep workpieces securely locked down during cutting, and you can tailor the jig to cut the exact taper you need. Here's how to make and use it. 
Cut accurate tapers easily and quickly. Adjust between 0-15 degrees or 75mm per 300mm on a graduated scale. Suitable for left or right-handed use. Sturdy extended aluminum construction. The gap can be varied according to size of wood.