Why Kreg Tools Has Changed the Face of Woodworking

A number of years ago I discovered the Kreg Tool Company on the internet, I was blown away by how simple it was to join two pieces of wood. Kreg Tool Company has been by far the most progressive Tool Company when it comes to woodworking.
The Kreg products make it easy for the average woodworker to actually take a day and build a side table, a desk or even a deck. Having no experience or training I started building furniture in my spare time with surprising results. Family and friends could not believe the results either! Comment's like "Are you sure that's not store bought?" gave me a huge smile and a sense of accomplishment.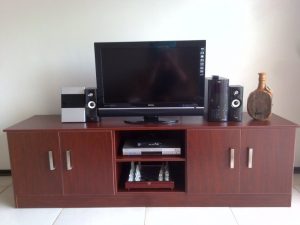 Traditionalists frown upon the Kreg joint because of ease and the exposed pocket hole. But don't get me wrong there is beauty in traditional joints such as dovetails BUT time and a lot of patience is required to master these traditional joints. In the modern age where time is minimal in our hectic lives, the Kreg joint is an absolute must. Simple planning like where to hide the exposed pocket holes is essential and depending on what Material you are using, there are plastic plugs or wooden plugs available to cover up your pocket holes.
As they say there is always safety in numbers – true when it comes to the Kreg Jig Owners Community. I love the fact that people with a passion for woodworking and the Kreg Jig can get together – share their views and projects and give tips on using the Kreg Jig and other Kreg products. Another great advantage of joining the Kreg Jig Owners Community is that you are always the first to know about new product releases and the reaction of the community members are always interesting reading. Share your projects and get new ideas for projects and who knows what potential actually lies within you.
Visit my page at http://kregjig.ning.com/profile/MichaelvanSittert
Have Fun!
Regards, Michael van Sittert