Looking to sign up to join the workshop?
Once our "Name the Workshop" competition concludes at the end of October, we will announce details and pricing of the workshop. If you would like us to contact you regarding membership when these details are available please head to our Contact Page or send us an email to [email protected] with the subject "Workshop Membership" and we will add you to our list.
There is plenty of space available, and we will be able to cater for you.
Follow this page and our newsletter for updates.
About the Workshop
We have established a community based open-access DIY workshop that provides access to affordable workshop space and facilities for people of all skill levels to come in and use top of the range tools and equipment to build their own projects as well as access to DIY training help and advice.
The workshop is a place where DIY enthusiasts, entrepreneurs, professionals, hobbyists, artists and even corporate teams can spend time in a funky and vibrant environment enjoying the use of a fully equipped workshop to learn, practice, make and fix things.
Although the business provides professional quality, fully equipped workshop, the overriding concept is to provide an exceptional experience for both professional and casual users. A relaxing setting with music, coffee, and recreation facilities will make this a wonderful place to spend a few hours.
The workshop provides all the essential tools, machines, equipment space, and facilities that would normally be required to make and fix the thing
Some of the facilities available
Laser Cutting Facilities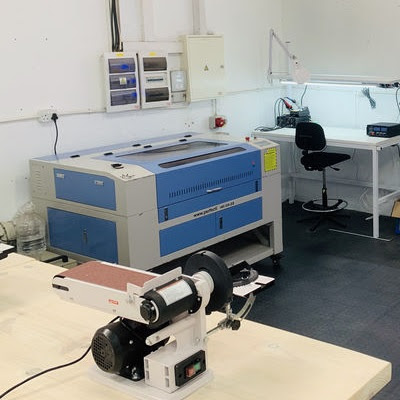 Spray Painting Booth with Equipment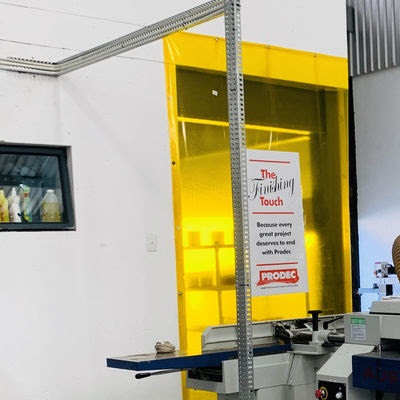 CNC Routing Facilities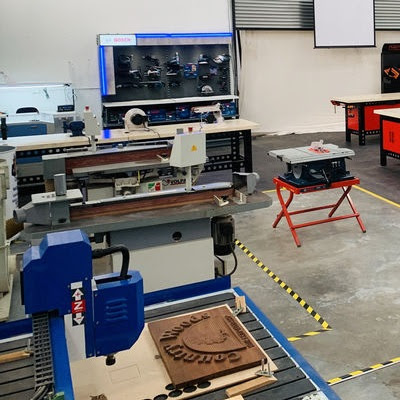 Top-end industrial wood working machines for cutting, planning, routing, thicknessing, sanding and drilling.