Jigsaw Blade Product Knowledge
You're building a go-kart and have to saw the steering wheel into shape. Or you want to saw cutouts in a wooden box to make it easier to carry. It is best to use a jigsaw for jobs like these where you have to saw a curve and it is just as important to know which blade to use for the job.
Jigsaw Blade Features and Information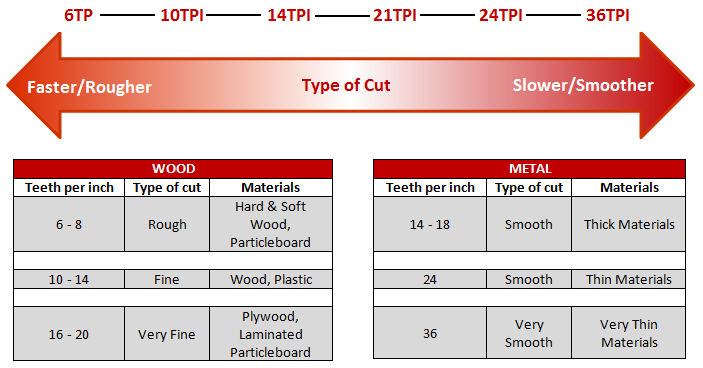 ---
Shank Types
U-Shank Jig Saw Blades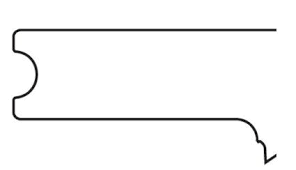 U-shanks must be manually fastened to a jig saw, usually by a locking-screw. This often requires the use of an Allen key or other tool.
Fits the following Jig Saw Brands:
Skil
Black & Decker
Kress
Porter Cable
Ryobi
---
T-Shank Jig Saw Blades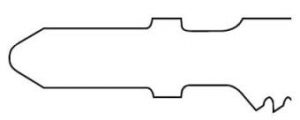 T-shanks are very popular because they are used by jig saws that feature a quick-changing blade option. This allows users to quickly change blades without using an external tool. T-shanks can often be used in U-shank jig saws as well.
Fits the following Jig Saw Brands:
AEG (Atlas Copco)
Bosch
ELU
Flex
Hitachi
Dewalt
Holz-Her
Mafel
Makita
Sparky
Milwaukee
Metabo
---
How to use a Jig Saw: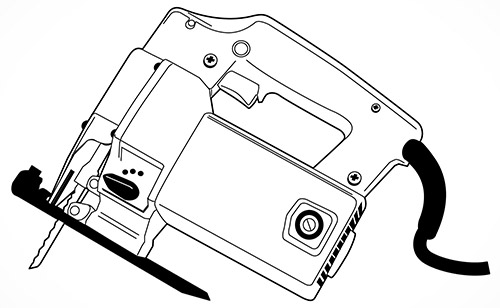 The jig saw works along the same principles as a sewing machine
The cutting speed of the upwards/downwards movements can be adjusted in degrees, or can be regulated electronically
The cutting speed ranges from 200 to 3000 cuts/minute.*
When using harder materials, for example metals, lower cutting speeds are used. With softer materials like woods, higher cutting speeds are more appropriate.
The clamped sawing blade is designed to cut during the upward movement.  This is aided by the so-called pendulum cut.
The pendulum cut ensures that the blade is pressed against the material with extra force during the upward movement. In this way, it is possible to saw faster, while using the same amount of energy.
* Determined by machine and manufacturer.