In our series "Wood finishing Basics", we covered the various natural waxes and oils available to the modern-day woodworker. Although most of these solutions are natural and cause little to no harm to the human body, an American family-run company based in Kentucky has dedicated their entire legacy to creating products which would completely harm free. The Howard Range of finishing products ranges from sprays and oils to waxes and creams.
The products discussed below are all food-grade and can be used to make kitchen utensils without worrying about any chance of toxicity.
Howard  Butcher Block Oil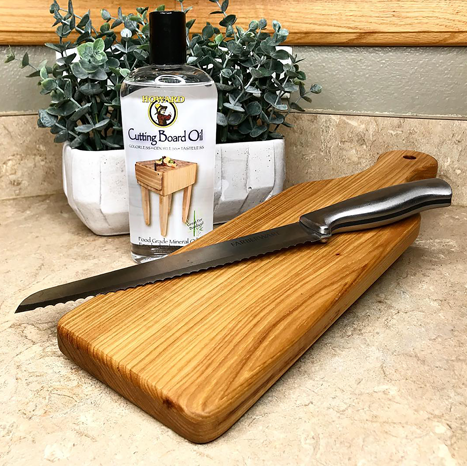 A 100% colorless and tasteless liquid, this oil is the ideal choice for both the making as well as the maintaining of breadboards and butcher blocks. This oil seeps into the pores and penetrates the wood to protect and enhance the natural color of the wood. For those allergic to gluten or nuts, this finish is also very useful. The oil can be applied with a clean cloth. For raw wood, it is suggested that one uses at least two coats leaving at least an hour between coats for the oil to seep into the pores.

Howard  Butcher Block Conditioner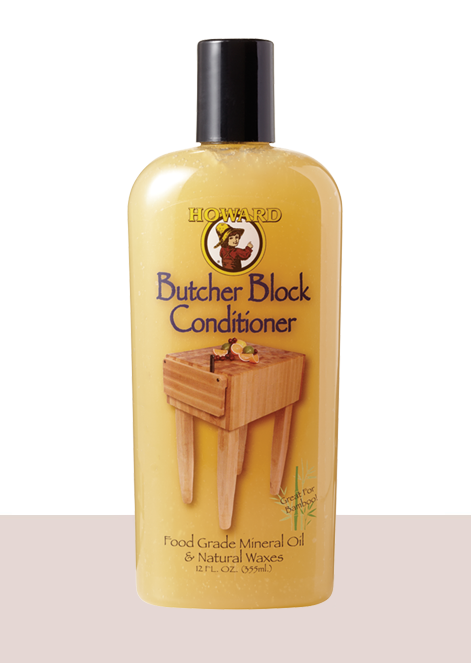 Using the protective strengths of carnauba and beeswax, this solution is ideal for the maintaining and conditioning of butcher blocks and breadboards. Much like the butcher block oil, this tasteless and odorless finish will also never go rancid whilst providing a slightly water-resistant layer on your pieces. Use this solution to season and maintain your butcher blocks.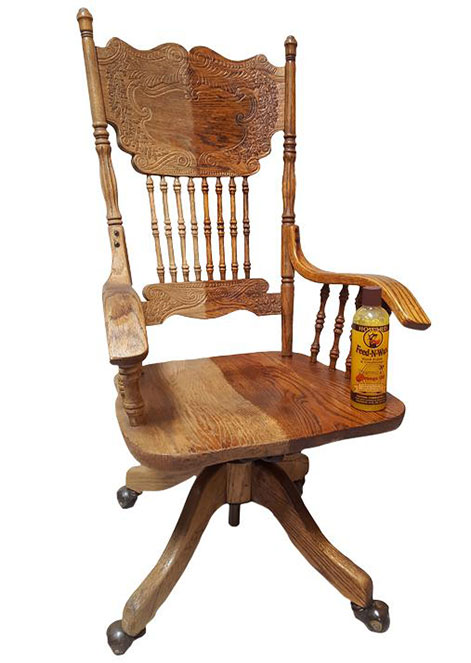 A great choice for an initial treatment on raw wood, the combination of both beeswax and organic orange oil found in the Howard Feed-n-Wax  leaves a lovely scent on your workpiece upon completion. This solution can be used to polish and protect your wood surfaces. The beeswax and orange oil are combined to give your wood surfaces that soft and natural luster while enriching and enhancing the natural color wood. This solution is great for keeping your boards from cracking and fading.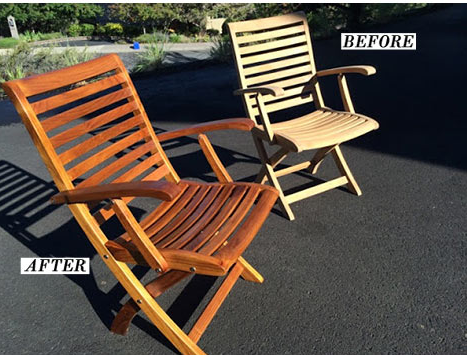 For outdoor furniture and other wood surfaces, the Howard Sunshield Wood Conditioner can be used to feed and wax the wood.
Howard Citrus Shield Paste Wax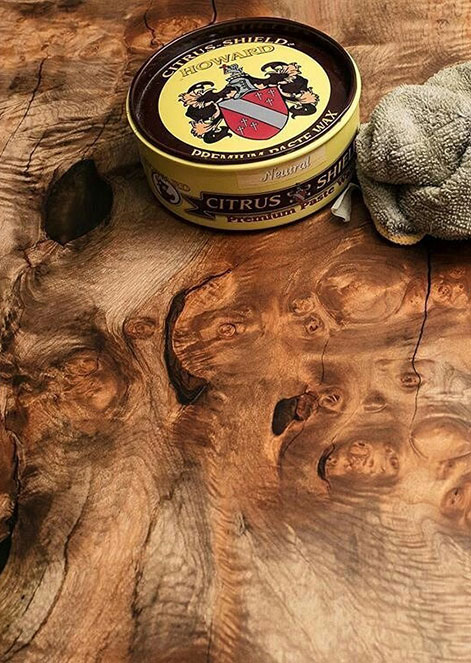 Used to not only buff the wood surfaces to a lasting and natural luster, but this Howard range of Citrus Shield Paste Waxes are also used to maintain and enhance the natural beauty of your pieces. These paste waxes can be used on both finished and raw wood surfaces. Applied with a lint-free cloth or fine steel wool, these waxes are an ideal follow up to the Restor-A-Finish and Restor-A-Shine finishing products from Howard.
Howard Restor-a-Finish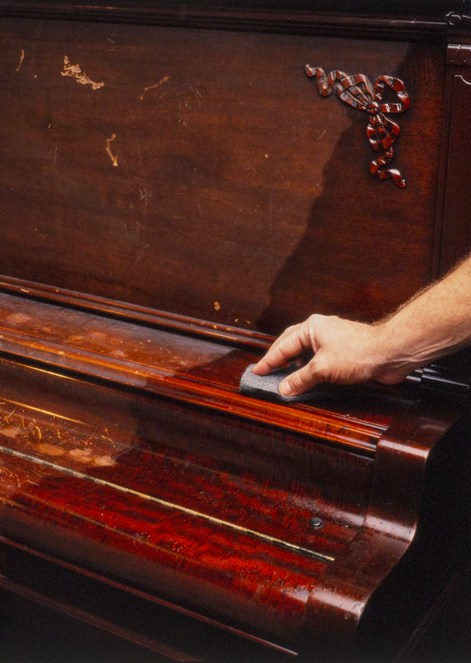 Revered as Howard Products' first product offering, this solution can be applied with a cloth to revive your finished wood surfaces back to their original condition. Available in a range of colors, this solution can be used to blend-out and remove watermarks, heat rings, smaller scratches and blemishes on your wood surface.
The Howard Restor-A-Shine works much like the Restor-a-Finish however is best used to bring back the shine to glossy surfaces that have been varnished or lacquered.
Howard Spray Wood Polishes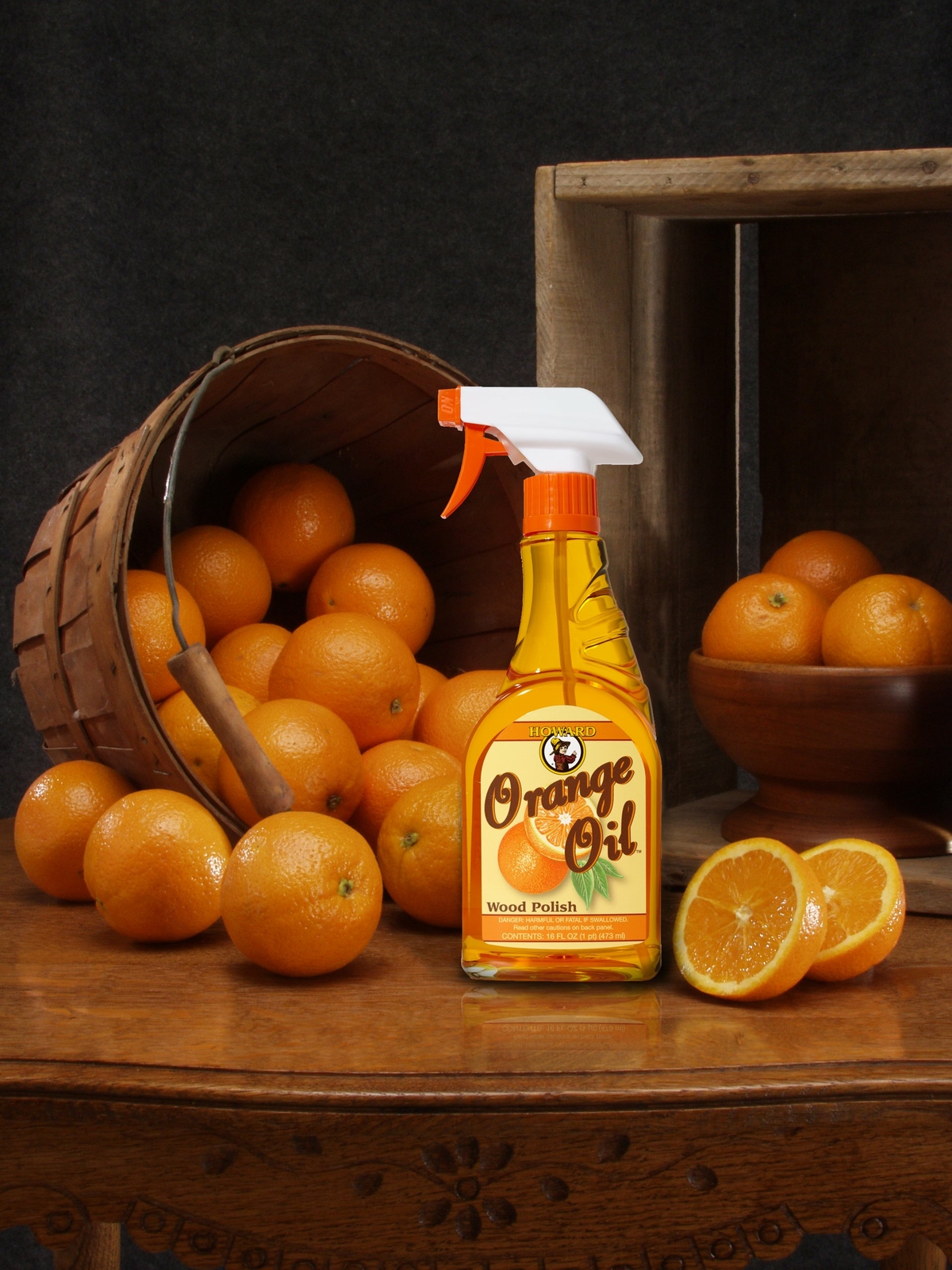 Available in a range of fragrances, these sprays are ideal for the light conditioning and maintenance of wood surfaces from time to time. These polishes help to prevent the drying and fading of the wood, removing both and dirt from the surface.
View our full range of Howard Products on Tools4Wood.