The more we find ourselves moving into urban environments, the more we begin to realize the big role that factors such as space, time, efficiency, and cost can play. This is no different when we are suddenly presented with a new way of working and interacting with our tools.
The decision to go cordless can be inspired by a variety of reasons which we will explore further in this article.
The mobility that going cordless affords the builder and woodworker can begin to open up a wide net of possibilities. The woodworker working at home can now begin to work in a temporary workspace like a carport or out in the garden without having to worry about acquiring the world's longest extension cord. This is great for everyone who also doesn't need the extra maintenance that can accompany working in a car garage (which you may also be used as a storage room).
With operations like drilling and driving, going cordless means that you can pretty much work anywhere without having to constantly look for a power socket.
Singular Platform
Although most cordless power tool manufacturers supply their tools in kits which include batteries and a charger, having to continuously buy kits can get very expensive as well as cumbersome. Do you want to have three chargers and six batteries for three power tools?
Sticking to a singular brand can mitigate this cost dramatically. Since all cordless power tool manufacturers supply these tools as "bare tool" or "body only" which means that they are sold without a battery and a charger. This is especially advantageous to you if you bought your first cordless power tool kit from the same manufacturer.
Tip: Make sure that these batteries are compatible with your bare unit by looking for a matching design and voltage (ie: 18-Volt battery for an 18V power tool)
Jump Into The Deep End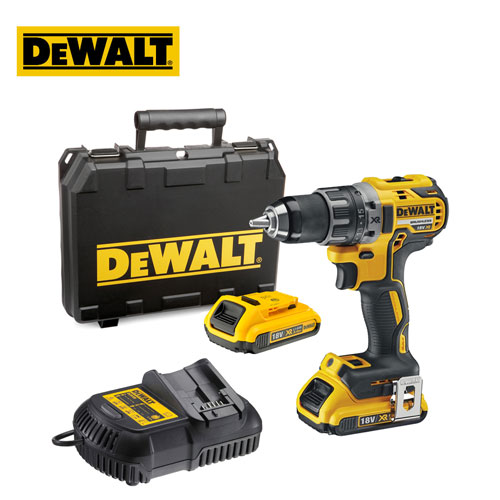 A great way to ensure that you may not need to keep having to upgrade your batteries is by going big on your first cordless power tool purchase. Buy the kit with the biggest batteries, the batteries that are rated at a higher amperage. These batteries, when fully charged, will have more "fuel" in them.
These batteries that are rated at 5.0aH and more will run for longer periods which is especially important for the more power hungry power tools like your angle grinder, miter saw, table saw, and sander.
So save up for a bit longer and dive right into the deep end.
View our full range of Cordless Tools on Tools4Wood.