Enjoy 3-Year Warranties with Trade Professional
Woodworking is like a hard drug. You take one hit and before you know it, you're going down a long and tumultuous rabbit hole of hard lessons, long hours, and piles of invoices. There is always a need for a brand that will cater to the new woodworker who is weary to invest heavily into a hobby that they may or may not engage in often enough to justify the costs. The problems that one ends up encountering once embarking on this pursuit always pertain to the quality of machines that are made available for the entry-level enthusiast.
This is why the market is always ready to accept yet another brand that caters to the DIY enthusiasts who are far more concerned with the project than the tools used to complete the project. 
Trade Professional is a power tool brand that is distributed locally and carries a warranty that no one else can offer – THREE YEARS
Here are some great tools by this awesome supplier
Trade Professional Cordless 2-in-1 Nailer and Stapler 18V Li-Ion (MCOP1826)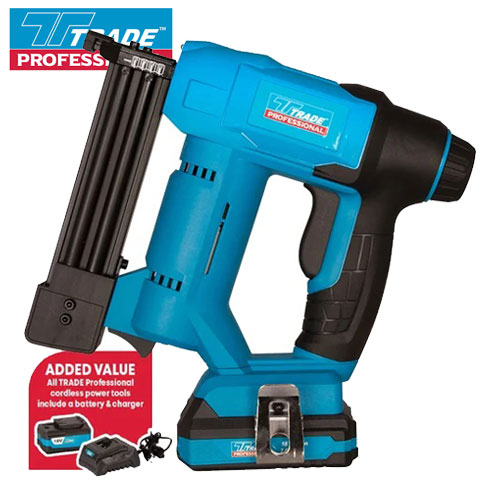 The TRADE PROFESSIONAL Cordless Nailer & Stapler (18V, Battery Included) is a handy portable tool that is perfect for any workshop and around the house. It is suitable for a wide variety of jobs such as fixing moldings, cladding, picture framing and can be used on upholstery.
Features:
Contact safety switch to avoid injury

2-in-1 Nailer and stapler

Nail up to 1700 pieces in a single charge

Impact adjustable switch

LED light for accuracy in low light

Easy to load mechanism

3-year warranty
Trade Professional Cordless Circular Saw 18V Li-Ion 165mm (MCOP1817)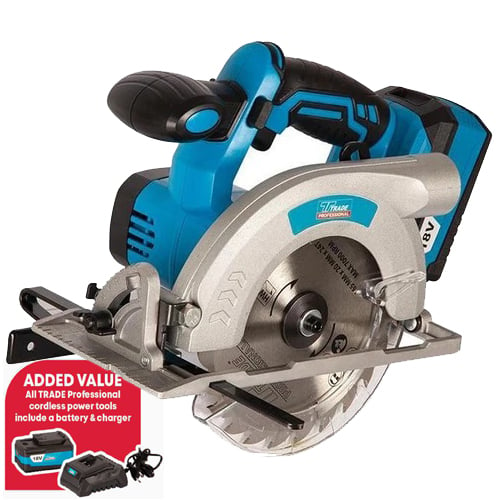 A Trade Professional must have! Convenient and economical, the 18V Cordless Circular Saw features a soft grip and lock-off safety switch. With a blade size of 165mm and a no-load speed of 3800/min, the Trade Professional Circular Saw provides a maximum cutting capacity of @90º: 55mm / @45º: 40mm, ensuring that you receive quality and accurate cuts. 
All Trade Professional Power Tools come with a 3-year warranty ensuring full after-sales support and peace of mind.
Trade Professional Cordless Mouse Sander 18V Li-Ion (MCOP1816)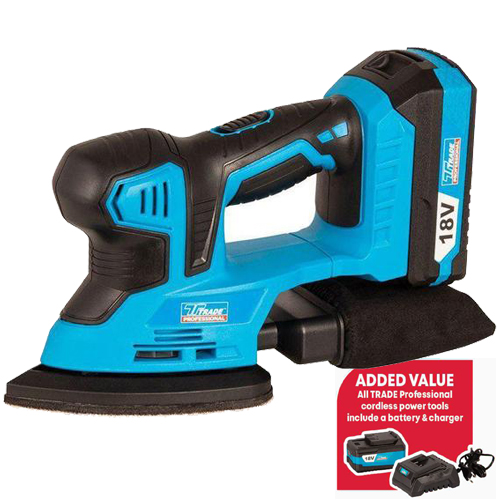 The Trade Professional 18V Cordless Mouse Sander is a well-designed addition to your workshop! The heavy-duty motor, compact designed sander can sand a surface of 140 x 140 x 93mm. An automatic dust collection function is included for a cleaner working environment. This handy unit comes with a 2Ah battery and charger, making it the ideal value for money option.