Woodworking is like a hard drug. You take one hit and before you know it, you're going down a long and tumultuous rabbit hole of hard lessons, long hours, and piles of invoices. There is always a need for a brand that will cater to the new woodworker who is weary to invest heavily into a hobby that they may or may not engage in often enough to justify the costs. The problems that one ends up encountering once embarking on this pursuit always pertain to the quality of machines that are made available for the entry-level enthusiast.
Enter Eeinhell, the German tooling specialists who have been manufacturing good quality, affordable machines that anyone can afford since 1964.
Here are some of the great machines that Einhell has to offer.
Einhell TC-SB 200/1 Benchtop Band Saw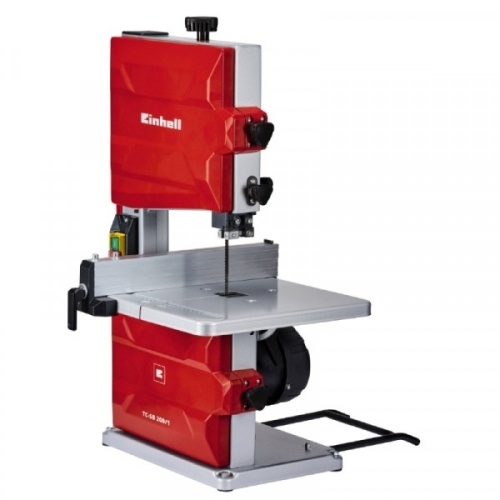 The Einhell TC-SB 200/1 bandsaw is an ideal basic machine for the ambitious hobby DIY enthusiast. Stationary but flexible at the same time, this bandsaw is highly adaptable when it comes to meeting set requirements. Straight cuts or curves, miter cuts, or across the grain: a bandsaw offers a wide range of options. Depending on the blade used, it effortlessly cuts wood, plastic, and similar materials thanks to its powerful 250 W motor.
The supplied push stick is indispensable for working in safety on the bandsaw. The saw table is infinitely tiltable, so it even handles tricky miter cuts. The parallel stop and the ball-bearing guide are a big help to the hobby DIY enthusiast when performing straight and precise cuts.
Einhell TC-US 400 Stationary Belt-Disc Sander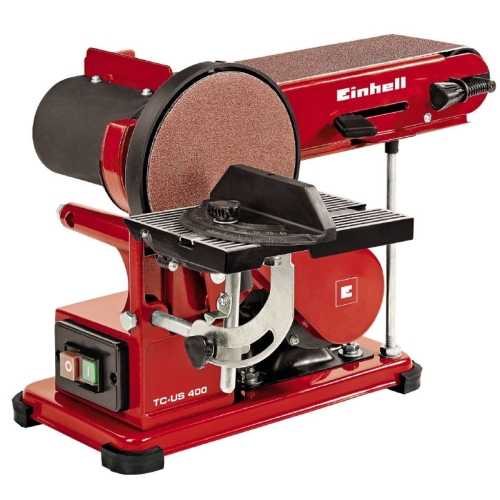 The TC-US 400 upright belt and disk grinder/sander is a universal tool for the belt and disk grinding/sanding. It achieves good results for a range of jobs, from grinding/sanding work in model making to the finishing of rough edges in cabinet making. Its sturdy, torsion-resistant design ensures stability and therefore precision results. The tool features a low-noise V-belt drive.
Einhell TE-BD 750 E Bench Drill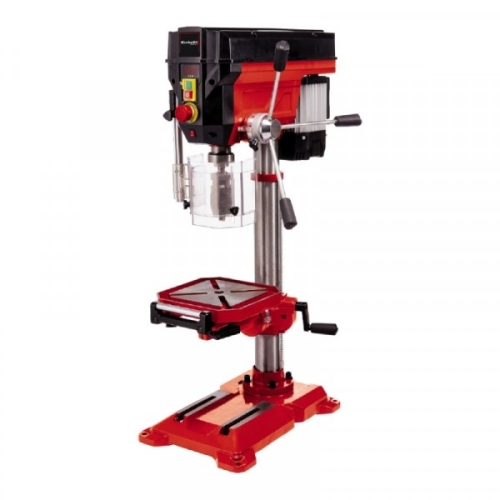 The Einhell TE-BD 750 E pillar drill is a powerful precision tool that no tool kit should be without. It has a maximum output of 750 W for controlling the spindle speed of 450 to 2500 rpm. The speed is infinitely adjustable – and without the need for tools.
The current speed is indicated by an LCD. Comfortable operation is ensured by the smooth-running and quiet induction motor. For fitting all standard sizes of drill bit the quick-action chuck has a range of 1 to 16 millimeters. Besides, the Einhell TE-BD 750 E pillar drill has an MK2 chuck for morse taper bits. Optimum conditions for all desired drilling operations are ensured by the height-adjustable drill table with tilt and swivel function, which also has width extension elements.
An LED light illuminates the drill table to optimum effect. The drilling spindle with ball bearings ensures long-lasting use. Additional safety is provided by the emergency stop switch and the safety spindle protection. The reach is 152 millimeters and the maximum drill depth 80 millimeters.