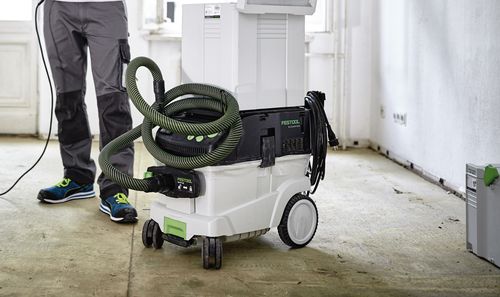 A dusty wood workshop is hardly every adequately complemented with a broom a dust-pan. It just doesn't work.
Too often the dust which we are generating when we are cutting timber on our circular, mitre and jigsaw is simply too fine to be swept up and collected in a dustpan. Our thicknessers and jointers are shaving of tons of larger wood chips every time we put a piece of wood passed those jointer/planer knives. And our sanders… They're the worst. Without a dust bag or extractor, the situation becomes cancerous. The fine dust particles reach the thin air which we breathe-in while inside our tiny confined workshop spaces – meaning that you'll probably get sick before finishing that table.
Shop vacuums are typically designed to be mobile. They are equipped with wheels and are small and light enough to be easily moved around the workshop.
These shop vacuums are versatile dust extractors that can be equipped with adapters to fit directly onto your power tool. This will make the dust collection a lot more efficient and effective. 
The mobility afforded by the wheels on shop vacuums makes them perfect for cleaning up the rest of your workshop once equipped with the readily available cleaning attachments. 
Plug your power tool into your shop vacuum to decrease the number of cords running from the power outlet and also to increase your ability to be mobile. Although this option is not always available on shop vacuums, so be careful to read the specifications.
Some popular options currently on the market.
Bosch UniversalVac 15 Wet and Dry Vacuum Cleaner
For a universal beginner and DIY shop vacuum option which will serve as both your workshop cleaner and power tool extractor (using the correct adapter), the Bosch UniversalVac 15 Wet and Dry Vacuum Cleaner is an excellent alternative.
The built-in cartridge filter on the Bosch UniversalVac 15 shop vacuum is suitable for both wet and dry extraction without the need to change your filter.
The 15-liter capacity is ideal for your daily and light usage. The Bosch UniversalVac also has a blowing function which can especially useful when cleaning out your power tool internal components.
The cleaning accessories (floor nozzle, rubber tip/brush insert, crevice nozzle) are also included when purchasing the Bosch Universalvac 15 Wet and Dry Vacuum Cleaner. 
Bosch AdvancedVac 20 Wet and Dry Vacuum Cleaner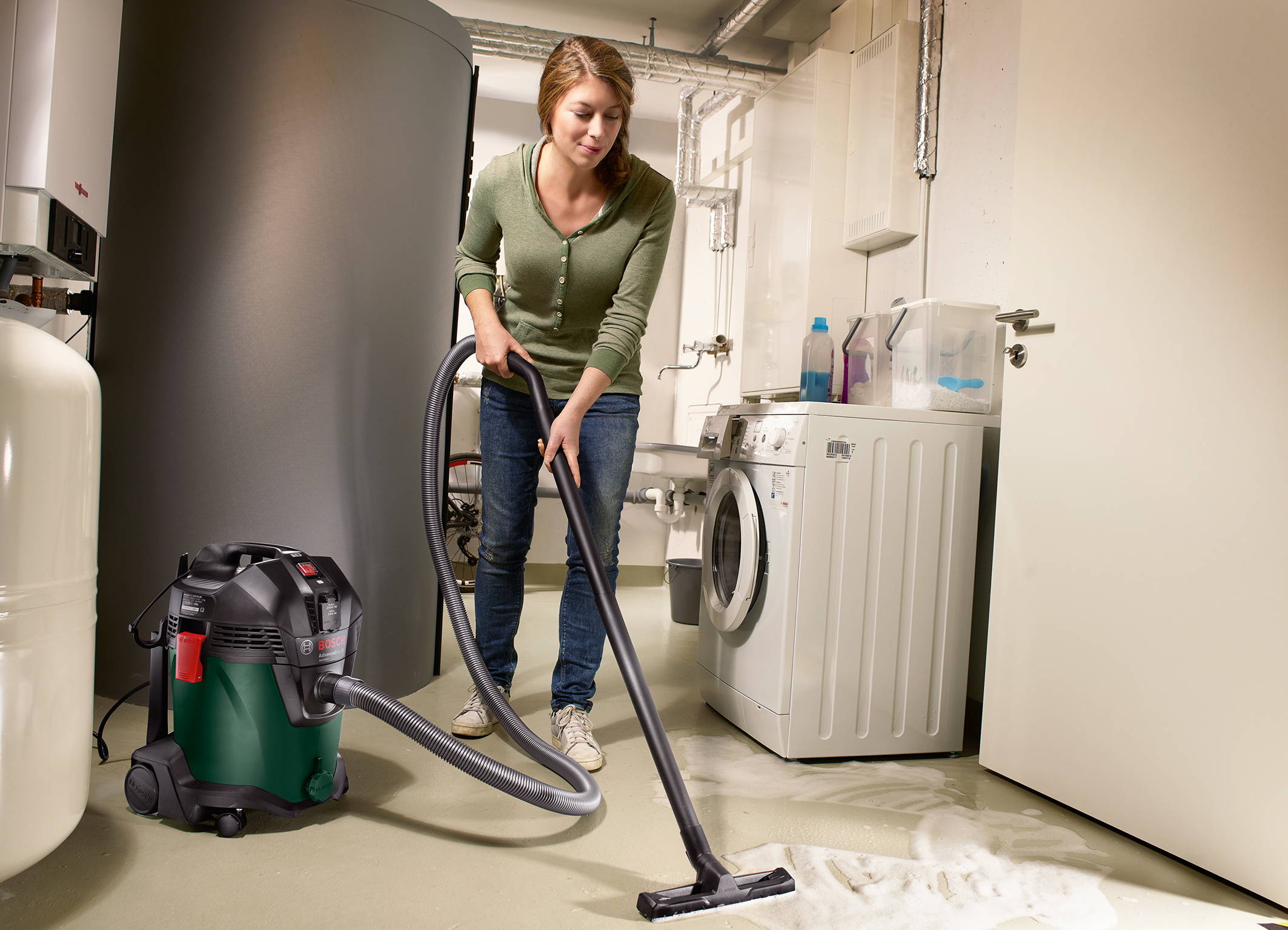 For those wishing to improve on the Bosch UniversalVac by adding a larger capacity and more features, the Bosch AdvancedVac 20 Wet and Dry Vacuum Cleaner is the ideal option.
The Bosch AdvancedVac 20 Wet and Dry Vacuum Cleaner allows the user to power their power tool by plugging it into the extractor's socket. 
The inclusion of the drain valve also allows for easy drainage of large volumes of water.
For the Professional Option:
Bosch GAS 15 PS Wet/Dry Extractor Professional