Description
Wixey Digital Mini Digital Height Gauge & Protractor/Rule Set.
Bundle Contents:
1 x Wixey – Mini Digital Height Gauge WR 25 (153811).
Wixey digital readout products, noted for superb quality and ease of use, now include a Mini Digital Height Gauge. Accurately adjust the height of a router bit, or saw blade, in seconds with this large easy-to-read digital gauge. The display, which can be adjusted for fractions or millimeters, lies flat to fence, blade or bit for quick positioning, has a locking rule for repeat settings and includes a depth measuring attachment. Measures heights up to 3″ and depths to 2″, with 1/32″ resolution and an accuracy of +/- .004″. Includes battery and instructions.
Features:
Adjustable to the height of router bit or saw blade
Lies flat for quick positioning
Includes battery and instructions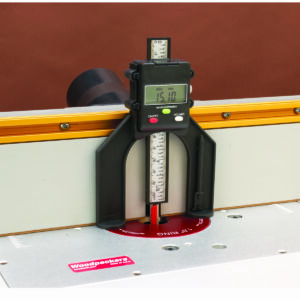 Precise measurements:
The large easy to read display reads in inches with fractions or millimeters. The fractions are displayed using "Precise Fraction Technology" which gives you 4 times the accuracy of other fraction readouts. The decimal inches are displayed in .002″ increments and the millimeters in .1mm increments.
Multiple Uses:
Set band saw blade to fence distance.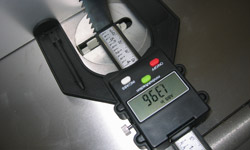 Set fence to router bit distance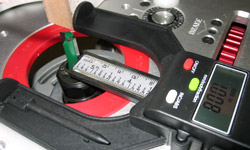 Set router bit height.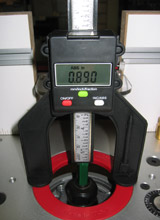 Set table saw blade height.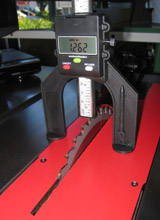 Measure bore and slot depths with the plunger attachment.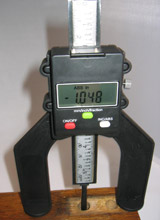 Specifications:
Measuring Height: 3 in. (76mm )
Measuring Depth: 2 in. (51mm )
Resolution:
Decimal = .002 in.
Fraction = 1/32 in.
Metric = .05 mm
Accuracy:
Decimal = +/- .004 in.
Fraction = +/- 1/250 in.
Metric = +/- .10 mm
Battery: Type CR2032
Functions:
IN /MM
ON/OFF/ZERO
ABS/INC
Auto shut off
---
1 x Wixey 8-inch Digital Protractor/Rule (WR41)(161654).
Features:
Measures angles in any plane
Sets both miter and bevel angles
Great for project layout and scaling
7 Inch and 400 MM high impact polycarbonate precision rules
Multiple Uses:

Specifications:
Range: 0 – 360 degrees
Resolution: 0.1 degrees
Accuracy: +/- 0.3 degrees
Repeatability: +/- 0.2 degrees
Battery: type 3.0V CR2032
Function: Auto shutoff for extended battery life