Whiteside D14-100 Dovetail Router Bit 14 Degree 1/2″ SH 1″ D x 7/8″ C x 2-1/2″ OL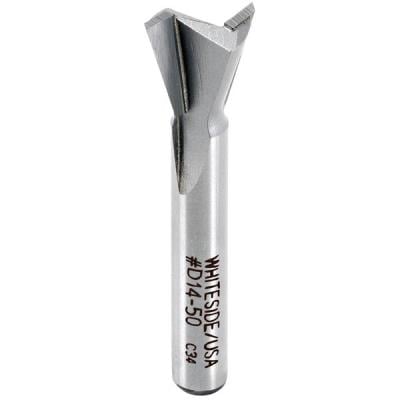 Whiteside D14-100 Dovetail Router Bit 14 Degree 1/2″ SH 1″ D x 7/8″ C x 2-1/2″ OL
Description
Premium quality Dovetail Bits to meet all your dovetailing needs. Carbide tipped router bits.
D = Diameter; C = Cut Depth; R = Radius; SH = Shank Diameter; OL = Overall Length.Note:Products labeled "Ships Direct from Manufacturer" are shipped directly from the manufacturer, whose warranty supercedes any offered by Woodcraft. In-stock product will ship within 5 business days. All returns after 30 days are subject to a 25% restocking fee. For details, click on the "Ships Direct From Manufacturer" link below.
Only logged in customers who have purchased this product may leave a review.