Description
T-slot bit
These T-slot cutters will allow you to cut both the groove as well as the wider slot in one pass. A carbide cutting edge is part of the neck of the router bit. The anti-kickback design allows for better performance and reduced vibration under cutting load.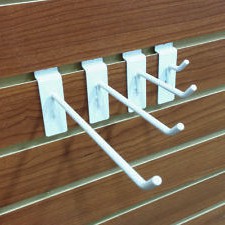 Designed for creating T-slot wall panels and many other useful purposes.
Build your own sturdy and attractive slotted wall to display workshop tools – hanging by a hook.
Cuts all composition materials, hardwoods, plywood and softwoods.
---
Specifications
Part No.: KP10354  
Shank diameter: 1/2 inch
Cutting width of the slot: 35 mm
Cutting width of the groove: 12,7 mm
Cutting Height: 9,5 mm