Gunstock Carving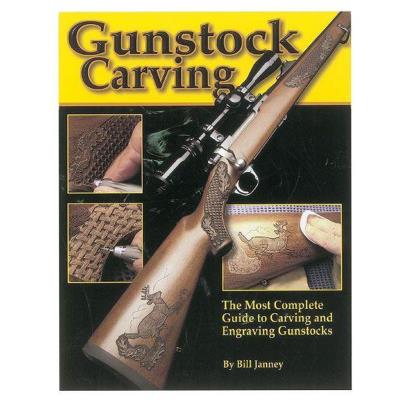 Gunstock Carving
Receive in-stock notifications for this.
Description
Bill Janney has spent years learning gunstock carving techniques, and now works up relief carving on custom and factory made guns, though he also often starts from raw stock. The opening gallery of gunstock designs shows quite well the level of the author's skill. From gunstocks, the gallery moves on to wooden briefcases with carved sides, done using the same tools used to carve the stocks. The book opens with special tools for carving gunstocks, then quickly moves on to specific examples of carving types, including fish scales and oak leaves, from there to basket weave and Acanthus leaves, and, finally, to carving a scene (a deer leaping in a meadow).
Detailed, clear and precise color shots show each type of carving well, while black and white drawings make the basic layout easy to understand.
92 pgs., softcover.
Publisher: Fox Chapel Publishing (October 2002).
ISBN-10: 156523166X.
ISBN-13: 978-1565231665.
<
Only logged in customers who have purchased this product may leave a review.