Tools4Wood & Bosch South Africa Competition
We would like to see what you all have been up to in your Workshop lately. To enter the competition simply:
Email us your pictures of your latest Project. The more pictures the better, especially showing the construction if possible.
Include a description of your project, and any special tools, techniques or tricks used. Length is up to you, but typically the more detailed the description the better.
We will post your pictures to our Facebook page, and let you know when it has been posted. Ask your friends & family to like your entry.
The 1st Prize Winner will be determined by the number of "Likes" your entry received on Tools4Wood's Facebook Page
The 2nd Prize Winner will be determined by a panel of judges from both Tools4Wood and Bosch South Africa
T's & C's Apply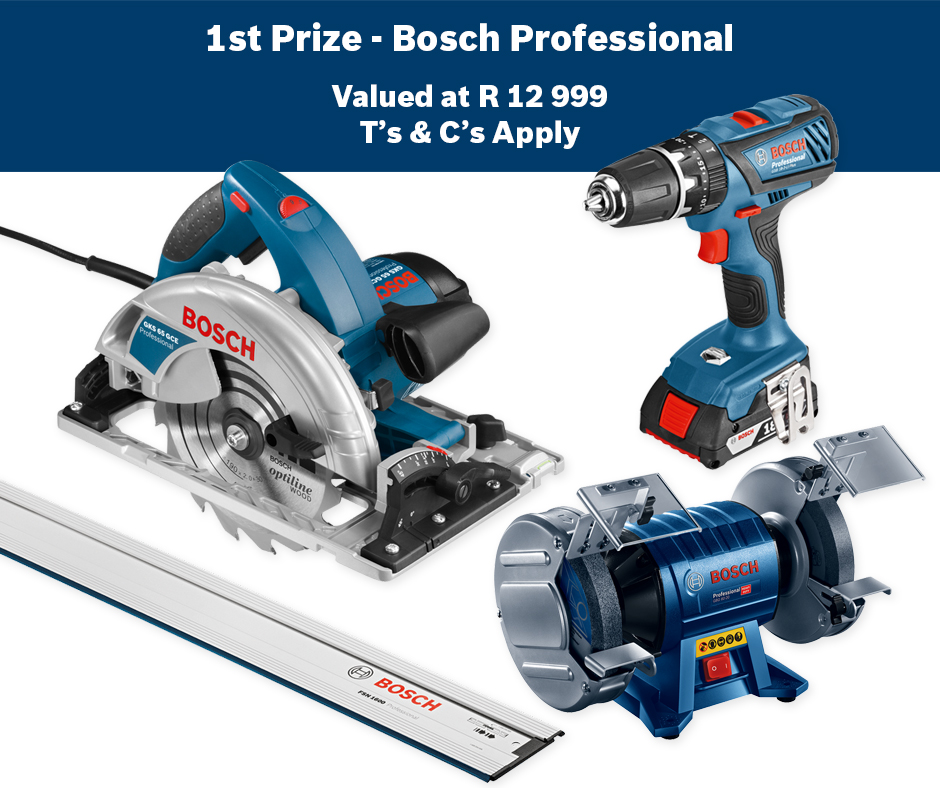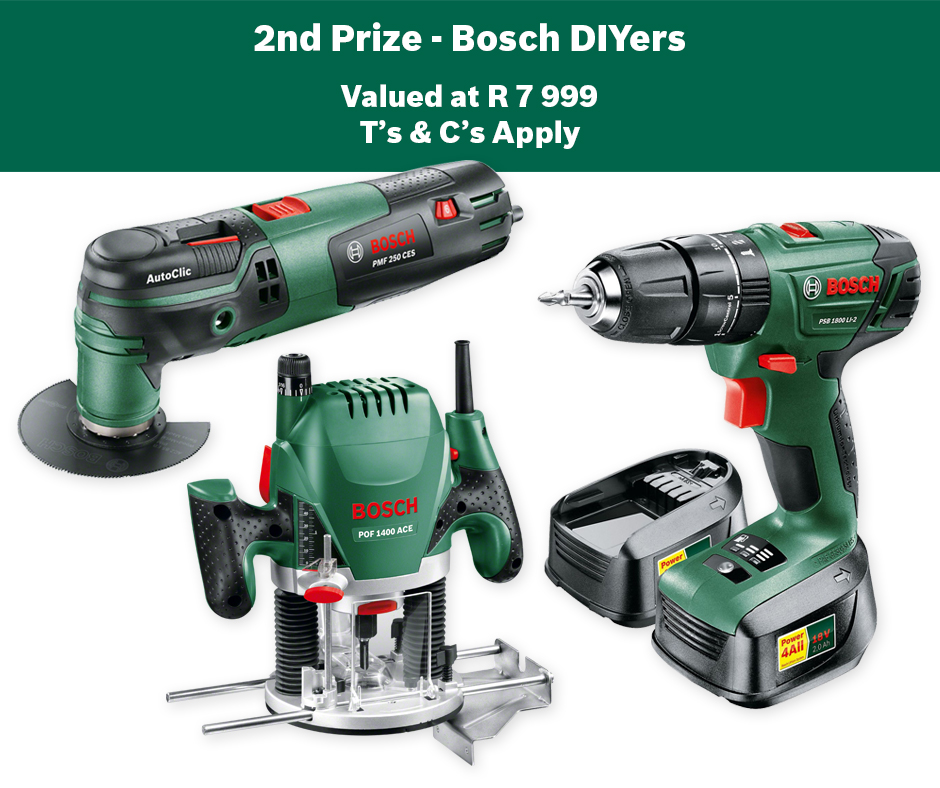 200 Bonus Goodie Bags
Available to our first 200 entries only, first come, first served. If your competition entry pictures contain a Bosch Power Tool, which is clearly visible, Bosch South Africa will send you a Bosch Goodie Bag just for entering. Goodie Bags include a Bosch T-Shirt, Bosch Travel Mug and Bosch Bag. T's & C's apply.

Terms & Conditions
Please read through the Term's & Conditions carefully before entering.
Competition open to residents of South Africa only.
One entry per person. You may submit multiple projects in the entry. These will be consolidated into a single entry.
Only work generated by yourself and pictures and content that you own can be submitted. Should content be supplied that is not owned by yourself, we reserve the right to remove it immediately.
You give Tools4Wood.co.za and Bosch South Africa permission to use your content and pictures for any marketing purposes.
The 1st Prize Winner will be determined by the number of Facebook Reactions on their entry. The only Reactions that will be considered are the ones on the Facebook Post on the Tools4Wood Facebook Page itself. Comments, Shares as well as Reactions on individual pictures, or shared links will not be counted nor considered. The count will be done immediately prior to the winner announcement on the 30th of September.
The 2nd Prize Winner will be determined by a panel of Judges appointed by Tools4Wood and Bosch South Africa. The judges decisions are final.
There are 200 Bosch Goodie Bags only. Goodie Bags will only be supplied to customers who include at least one (1) picture of a Bosch Tool clearly visible in their Competition Entry. The first 200 entrants that meet this criteria will receive the Goodie Bag. Thereafter new entrants will not be eligible to receive the Goodie Bag. The T-Shirt size will be random.
Tools4Wood & Bosch South Africa reserve the right to not accept entries for any reason whatsoever.
By submitting your entry, you have read and agreed to these terms.