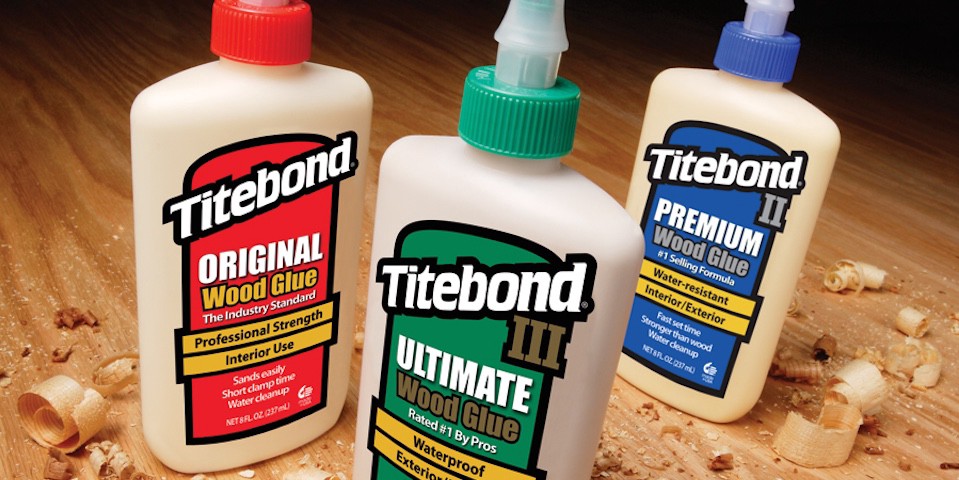 The Titebond range of glues are imported from the United States of America and all share the same quality adhesive bonds that are stronger than the wood itself, they offer excellent heat-resistance and are very easy to sand while still allowing for water clean-up when still wet. The Titebond glues typically provide a strong initial tack and a 30-min clamp time. The Titebond range of glues is also designed to be non-toxic and safe to use.
Titebond Original Wood Glue
Known as the best & premium industry-standard in woodworking for over six decades, the Titebond Original wood glue is designed specifically for interior woodworking and repair projects, such as cabinets, trim and molding, window casings, furniture, picture frames, stairs, and veneering. It provides professional results that outlast the user every time.
Titebond II Premium Wood Glue
For several years, the Titebond II Premium has been the #1 choice for professional interior woodworking but is also excellent for many outdoor projects. Titebond II Premium is also the only leading brand, one-part wood glue that passes the ANSI Type II water-resistance specification. The Titebond II Premium glue offers our shortest working time, can be used for R-F (radio-frequency) gluing systems, and is FDA approved for indirect food contact.
Titebond III Ultimate Wood Glue
Titebond III Ultimate Wood Glue is the first one-part, water cleanup wood glue ever offered that is proven waterproof. The waterproof formula passes the ANSI/HPVA Type I water-resistance specification and offers superior bond strength, longer open assembly time, and lower application temperature. Titebond III is non-toxic, solvent-free, and cleans up with water – safer to use than traditional waterproof wood glues. It provides strong initial tack, sands easily without softening, and is FDA approved for indirect food contact (cutting boards). The ultimate in wood glues – ideal for both interior and exterior applications.
Difference between these Titebond Wood Glues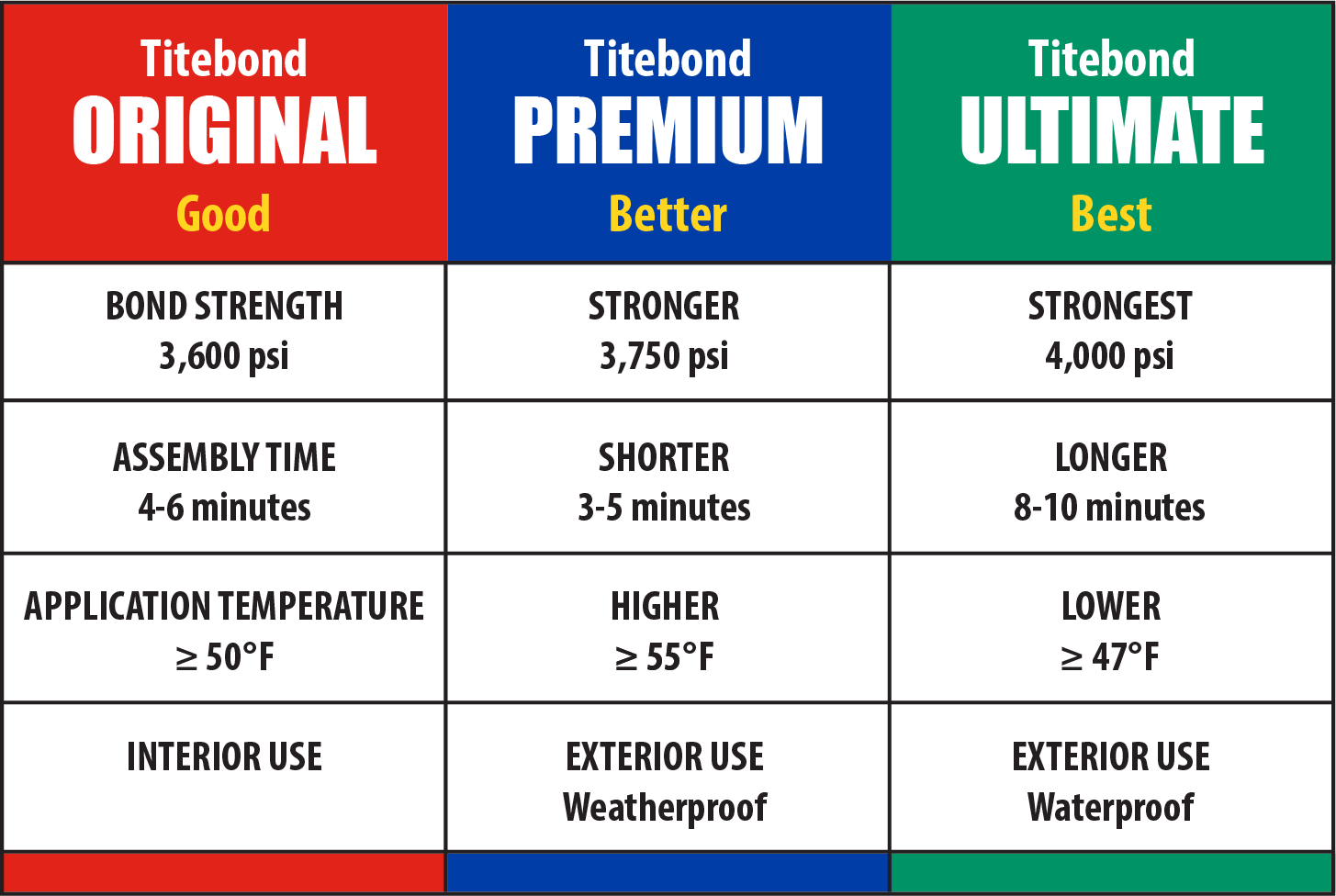 Which Titebond Wood Glue Should I Use?