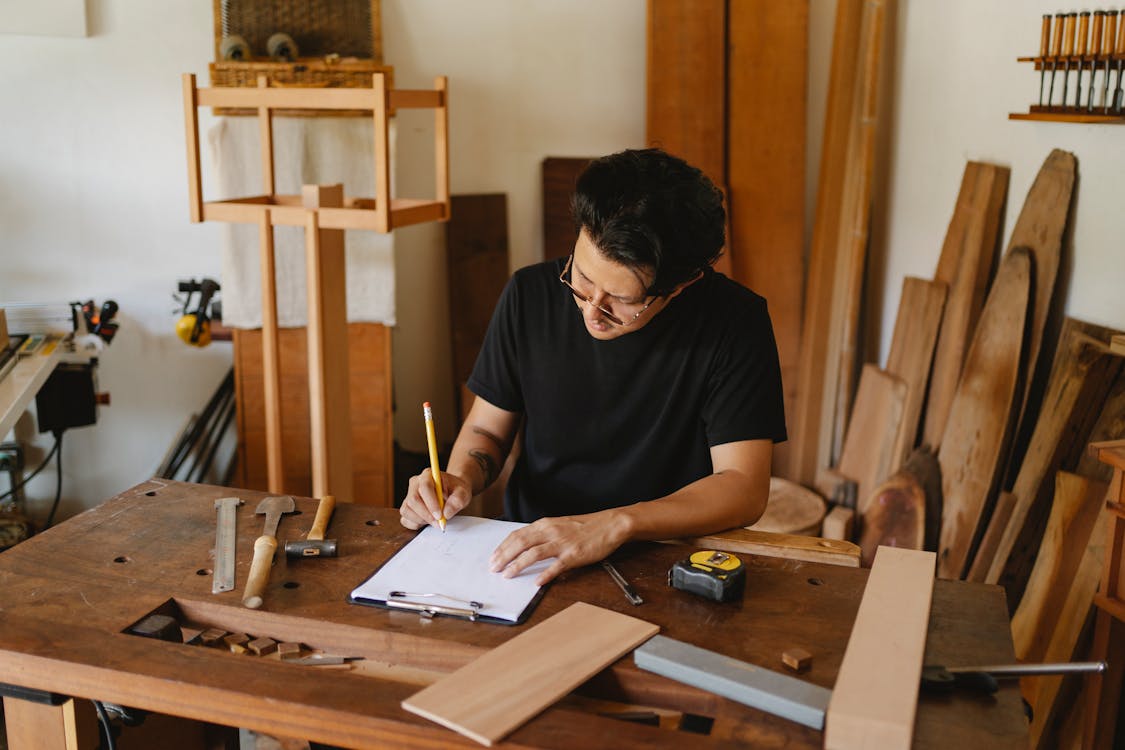 One of the oldest adages I used to hear as a restless and untidy kid was that about the organization: "For every minute spent in organizing is an hour earned." This was very true then and now as we begin to engage in a larger volume and intensity of work, this becomes somewhat of a mantra we strive to live by. There have been many occasions that I thought that I had lost a spanner, had to replace it only to find it inside my router case – a place it should just never be found in. It takes a few of these incidences before you begin to realize the importance I have a very organized toolbox, with a dedicated place for every single thing.
This is the same with your workshop. 
In some ways, your workshop is essentially your biggest and most important toolbox. Even better, it's a toolbox in which you can actually lock yourself up and immerse yourself in a world of possibilities. So, we have to put a lot of time and consideration into the planning and re-planning of our workshops from time to time. Because even as a hobby woodworker, your time is precious and you want to get the most out of your free time as possible.
Today, we will be exploring a few great ideas which you could make you look at your workshop slightly differently going into the new year.
Making Things Mobile
Adding casters to your benches, tables, and stationary machines can do a lot in the world of saving 
space and getting the most out of your workshop and improving your process. 
Taking Your Body into Consideration
Design your tables and benches with long-term use on your body as a guideline for making things less harsh on your back, neck, and shoulders. Also, build yourself a stool. You have no idea how many times I have found myself pondering a way of executing a project for several minutes on my feet whereas I really could have just pulled a chair and put pen to paper on one of my workbenches.
Think About Machine Stations
One of the best projects you can ever build for your small workshop is a folding miter saw, table saw, or router table station. We have looked at making one of these in our previous article Get More Out Of Your Saw – Mitre Saw Stations. There are many such solutions available on the market as well as those you can make especially for yourself.
Here's a look at a few great ideas from the internet to get you started: