The Olfa range of cutters and knives covers a wide range of tools for almost all craft and hobby needs and even includes kits for quilters.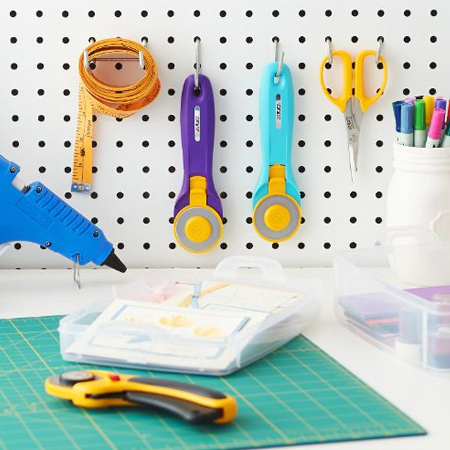 Keep your craft space neat and tidy . . . a little organisation will make crafting more efficient and enjoyable. If you are a regular crafter there comes a time when you need to take inventory and eliminate space takers. It can be hard to toss out all of those odds, ends, scraps and gadgets you know could be handy someday, but by sorting out what is no longer needed with giving you more space to be more organised.
Once you've decided what's staying, it's time to put everything in a place. Designate a spot for everything. Storing items in properly sized containers is the key to getting – and keeping – your supplies organized.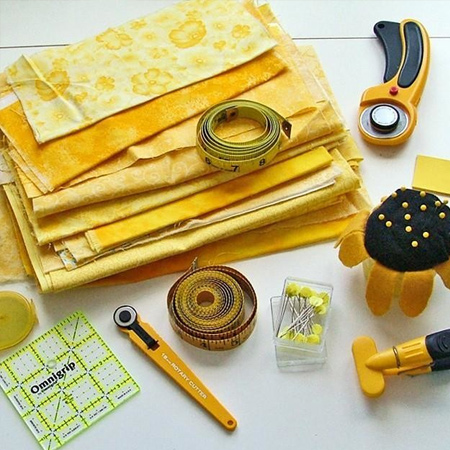 Anyone can learn to quilt with a little patience and precision, and it all starts with preparing your quilt pieces the right way. To do that you need sharp OLFA rotary blades and scissors to guarantee clean cuts every time. Replacing your blades often is best if you want to do your finest work. Improve cutting efficiency by cutting strips first, then individual pieces. After trimming off the raw edge of your fabric, cut all of the strips necessary to be sub-cut into quilt pieces.
There are many different types of cutting mats out there that have the potential to make the cutting stage simpler than you ever thought possible. OLFA cutting mats are self-healing, keeping the mat like new as well as protecting the blades that are doing the cutting.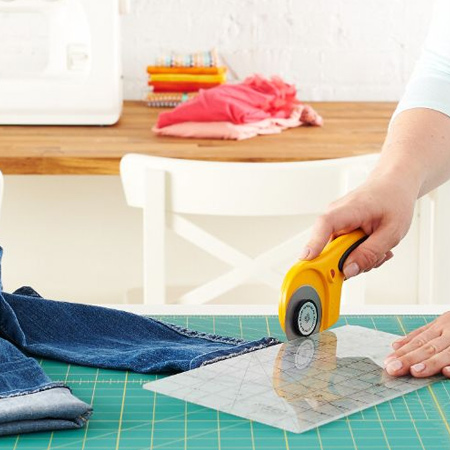 We all have at least one piece of clothing in the closet that is either too long, too loose, or too outdated. Here are a couple of easy alteration ideas for you, and all you need is a handy OLFA Rotary Cutter and basic sewing supplies.
Cut those jeans to length.
Shortening a pair of jeans without creating a visible hem might seem tough, but the truth is all you really need to do is fold, pin and sew. Figure out exactly how much you need to shorten each leg and divide that number in half. Using the smaller number, fold the bottom of each pant leg up that amount and pin in place. Use a sewing machine and denim-coloured or orange thread to sew along the right side of the original hem. Fold the newly sewn hem down and iron in place.
It's a good idea to slip on the shoes you plan to wear with the pants you need to shorten. This will ensure that you set your hem at the right length – not too long or too short.
What a strappy idea.
Shortening straps on tops and dresses is easy-peasy! Simply pull the strap up on each side to the desired length and pin. Then, working from the inside, measure both straps to make sure they will be even, mark the line and sew. When you are done sewing, snip off the excess material.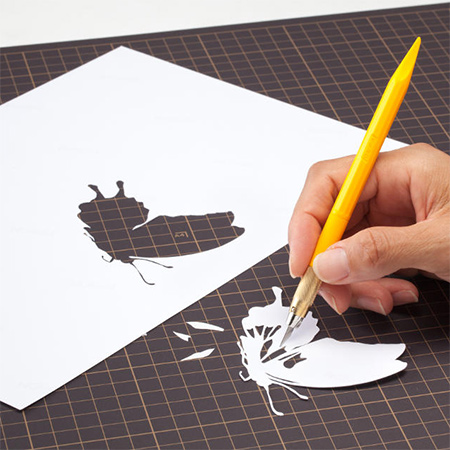 Olfa have a wide selection of rotary cutters, utility knives and designers knives for all your craft, hobby and DIY projects. Now you can cut perfect projects using the right OLFA cutter and using an OLFA self-healing mat.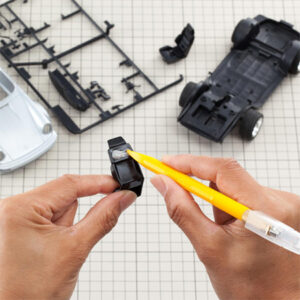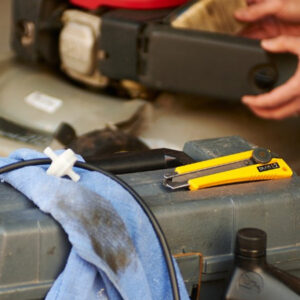 Every DIYer or crafter should own a quality utility knife. The most common utility knife has a blade with two cutting edges, but this type of knife will require frequent blade changes and slow you down. Plus, dull blades rip and tear, which means you wind up with rough edges or damaged material.
The OLFA Heavy-Duty Utility Knife with Snap-Off Blade is a better choice. The sturdy metal channel holds a replaceable seven-segment snap-and-go blade. When the blade dulls, simply snap off the dull segment and keep right on working. The OLFA Heavy-Duty Utility Knife does all the work of an ordinary two-edge utility knife, but it does it faster, safer and with less hassle. Plus, it's more cost-effective.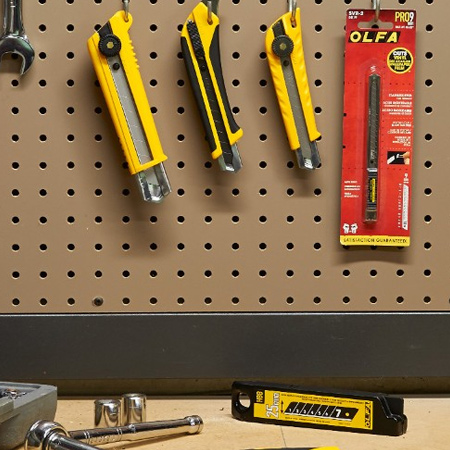 ---