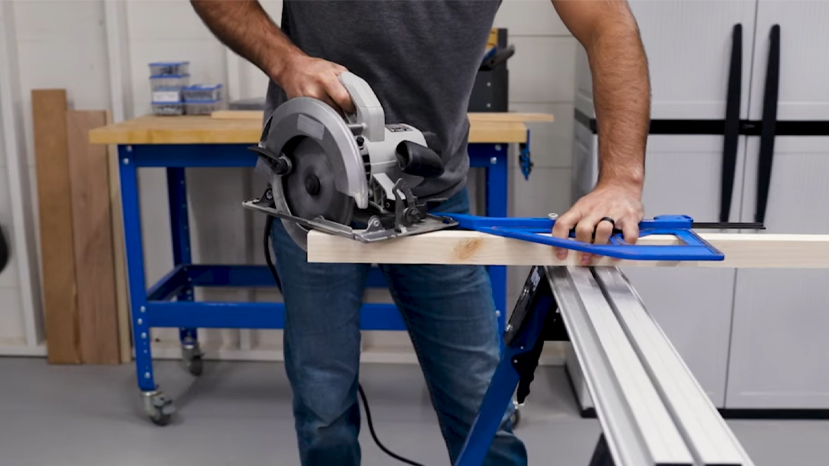 Getting a table saw or a plunge saw as one of your first purchases is usually a dream for a beginner or weekend woodworker who cannot justify the often highly exorbitant cost of purchasing any of these. Especially when one begins to consider the ramifications of buying a low-cost machine that will most likely become obsolete in a few months. 
Kreg Tools has created some very useful high-quality jigs and guides that will transform your budget circular saw into the precision cutting machine you have always wanted.
Kreg Straight Edge Guide (KMA4500)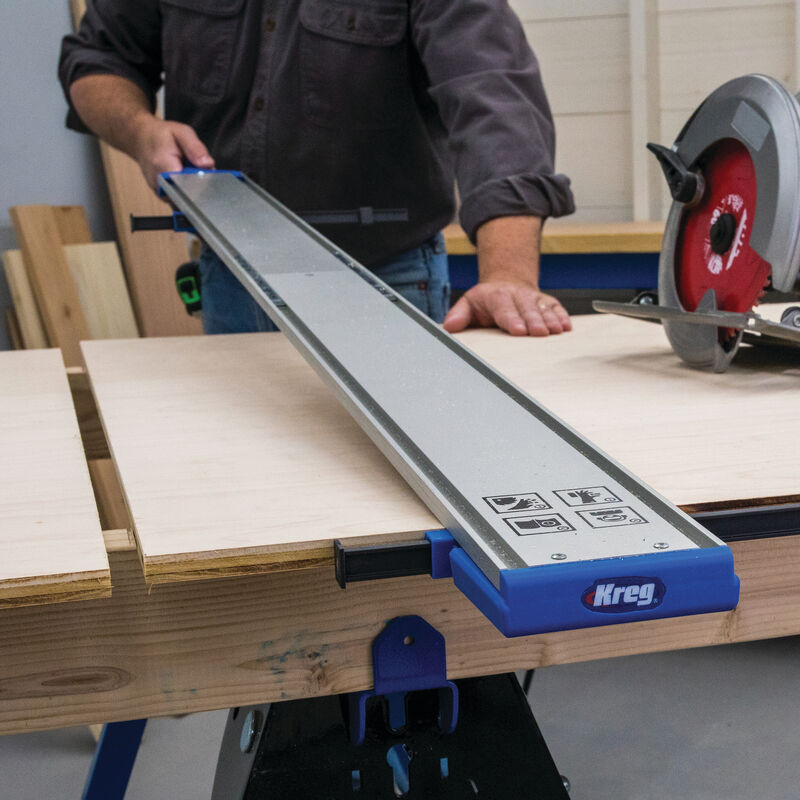 The Kreg Straight Edge Guide offers an intuitive and approachable way to break down sheet goods. Your saw rides against the aluminum guide, allowing you to make straight and precise cuts. Guided cutting makes it easier than ever to see exactly where you'll cut so you can get the results you expect.
First, align your cuts quickly and precisely with the cutline indicators. Cutline indicators make alignment to your pencil marks easy, so you can work confidently knowing you'll make the cut exactly where you need it. Then secure the guide to your material using the low-profile GripMaxx™ clamps that are built right into the guide. And now you're ready to cut!
Kreg Crosscut Station (KMA4100)
The Kreg Crosscut Station gives you the capabilities of a miter saw with just a circular saw and Kreg® guided cutting. Crosscut boards wider than most compound miter saws can handle (up to 12″ at 90°). Make a variety of angle and miter cuts from 0° to 45° with the adjustable fence and molded-in angle alignments.
An MDF base and Sure-Cut™ backboard act as a sacrificial surface for splinter-free cutting results. The MDF base also functions as a kerf line so you can see the blade's path and know exactly where your saw will cut every time. Use material support wings for safely cutting longboards and managing offcuts. They come with detachable material support blocks, which are great for working with extra-long boards. The wings tuck back into the base when not in use. The Crosscut Station is even compact enough to make it a portable cutting solution when you need accurate crosscuts and angle cuts on the go
Kreg Portable Crosscut (KMA4000)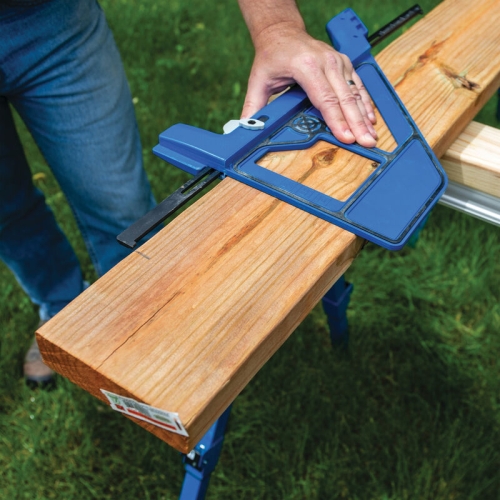 The new Kreg Portable Crosscut allows you to quickly and precisely crosscut boards up to 8″ wide and make accurate cuts at a 45° angle — using just a circular saw. You'll know exactly where your saw will cut every time thanks to the retractable cutline indicators. Simply align to your pencil mark and cut with confidence.
The saw support ledge starts off every cut with stability and precision, while GripMaxx™ holds the guide steady throughout the entire cut. It's all part of the guided cutting advantage that delivers high-quality cuts using only a guide and a circular saw. With the Portable Crosscut, you can set up cuts in no time and get to work quickly.