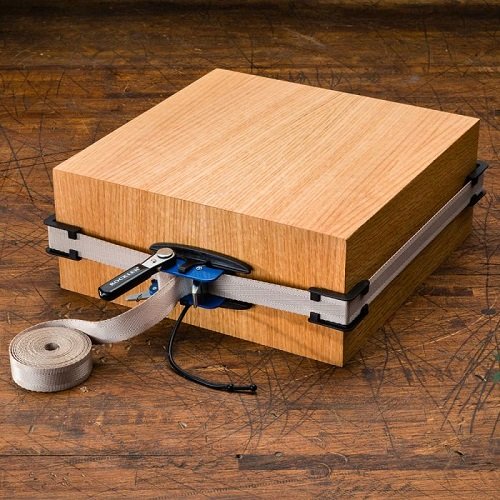 Whether you're making frames, boxes or cabinets you will most likely always need to hold two pieces together at a 90-degree angle. Creating these corners usually relies on ensuring that your boards are cut to the required matching dimensions as well as planed flat. But even with these measures in place, it is still possible to join together the world's most crooked frame. This is why corner clamps are so necessary in your workshop.
There are various types of corner clamps currently available on the market today, these differ in mechanisms and working capacity.
Traditional Medium-Heavy Duty Corner Clamps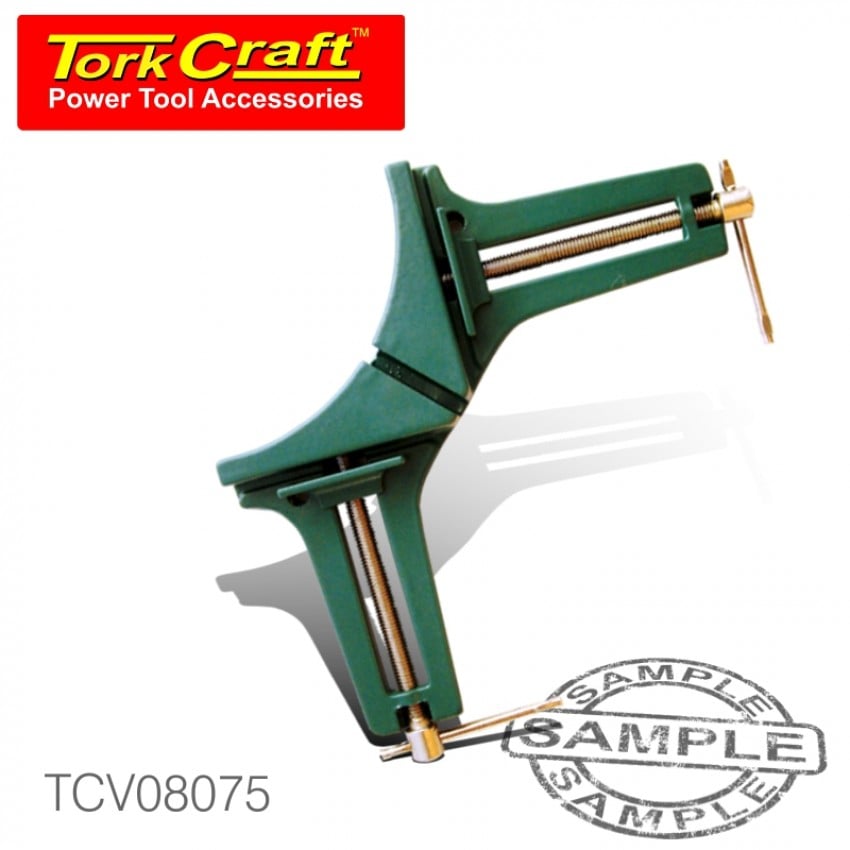 These are the oldest and most commonly found types of corner clamps. The clamps are designed in a way to mate two pieces of wood together along a 90-degree edge by using two threaded rods to press these boards against the two sides of this edge. These corner clamps are usually different by the jaw width and clamping mechanisms.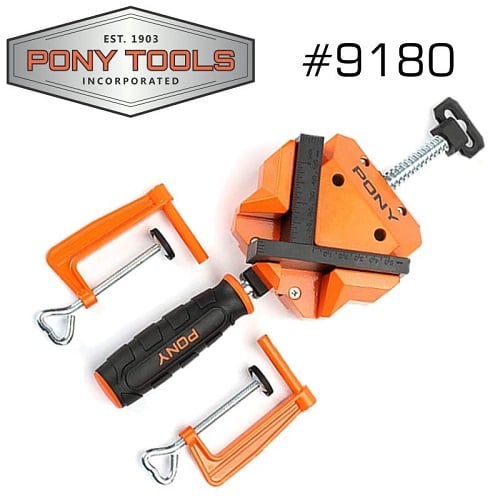 Although these clamps are still considered the most reliable corner clamp design, it does tend to be cumbersome and time-consuming. This has recently been slightly alleviated by the introduction of quick-release one-handed corner clamps the ones sold by TorkCraft.
Spring Corner Clamps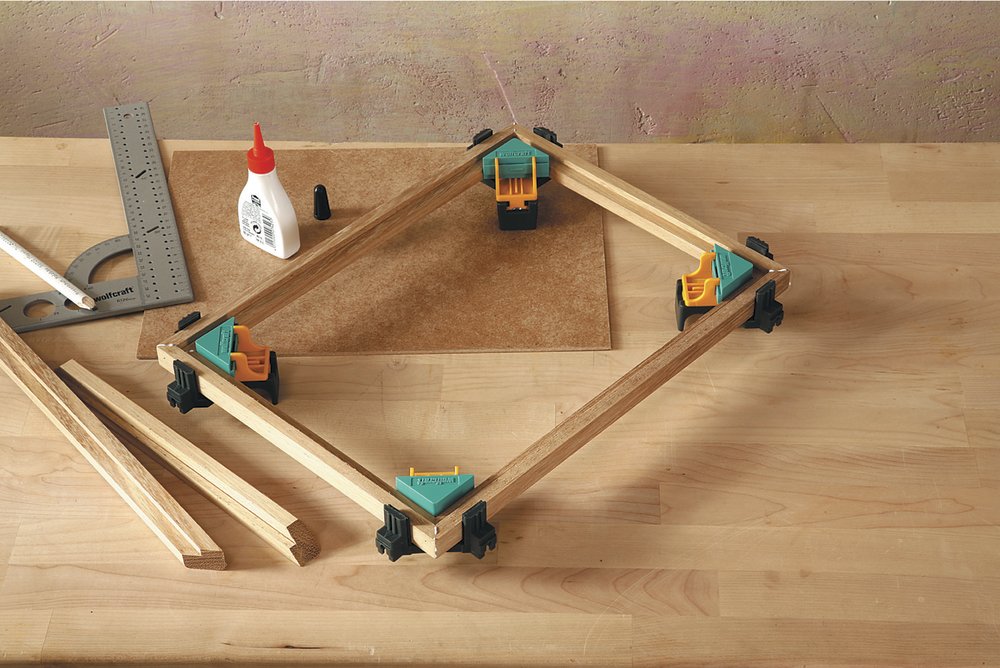 To combat the issue of time, ease and efficiency Wolfcraft has released a new kind of innovation to the common corner clamp. These clamps are spring-loaded to relieve your tired arms of twisting those threaded rods. Unlike bringing the two boards into the fixture and pressing the boards against the 90-degree plate, the spring-loaded corner clamps require the user to first glue the corners together before securing them into the 90-degree position as seen below:
 Corner Band Clamps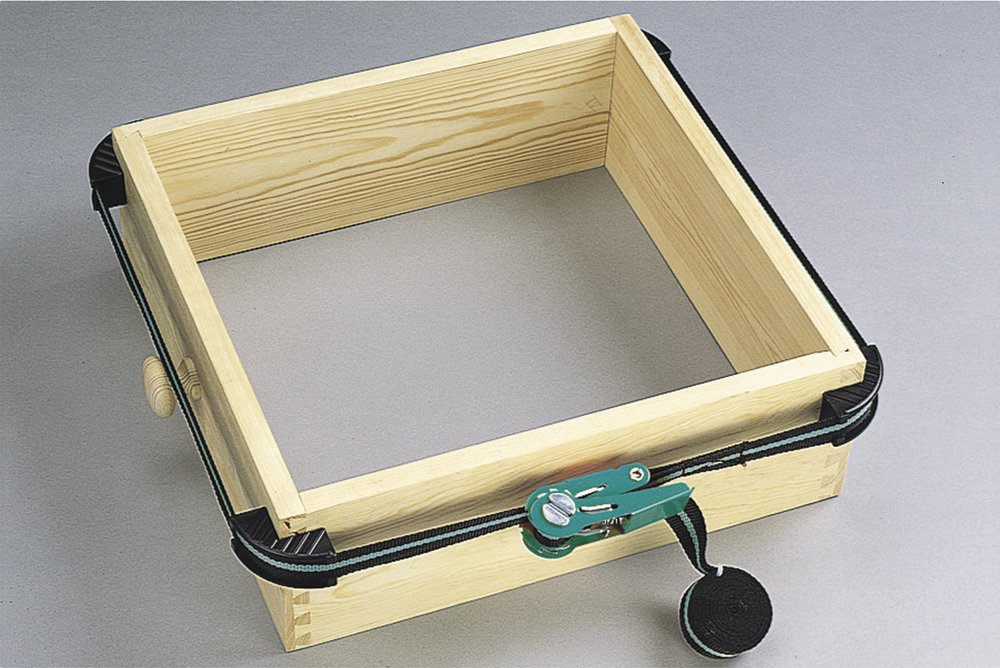 Band clamps make use of a strap/band/cord with four 90-degree corner points to bring the frame or box together for joinery. This is one of the handiest and trusted methods to glue four corners together at 90-degrees. These are available in various designs, materials, and lengths.
The Cord Clamp is the most light-weight of these designs. Using only a cord and four points to join your picture frames and smaller furniture pieces:
Ratchet Belt Clamps are a heavier-duty version of these band clamps using a thicker and stronger strap. This change in material is further accompanied by the heavy-duty metallic ratchet clamping mechanism that allows the user to tightly bring the pieces together with maximum pressure.
 Wolfcraft makes a very good version of this clamp.
One-Handed Band Clamp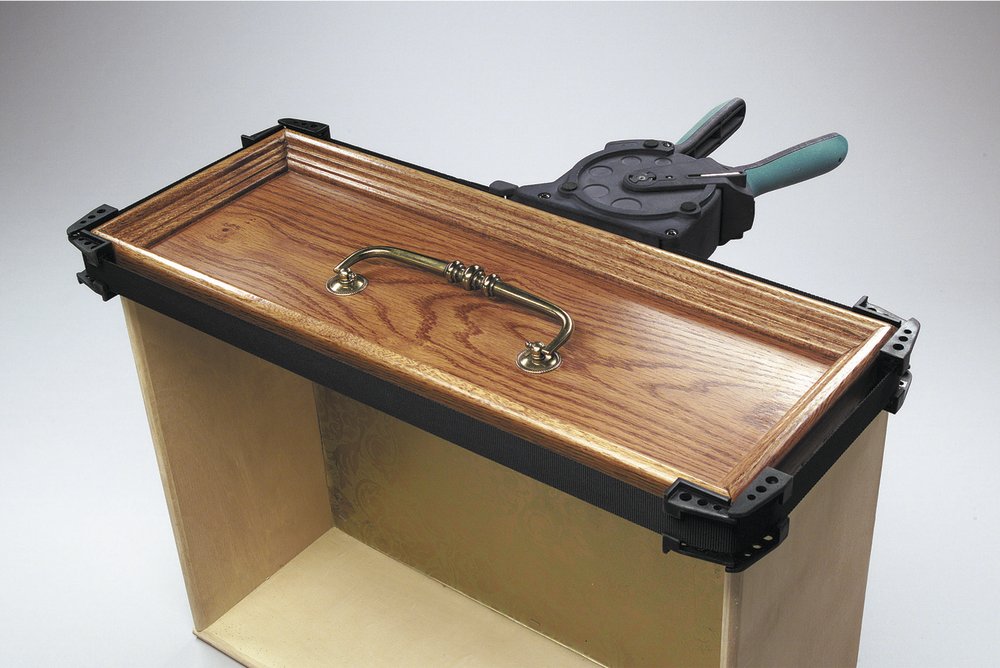 These are designed much like the above corner band clamps except for using a far easier clamping mechanism – a one-handed screw handle design.
View our full range of our Corner Clamps on Tools4Wood.