We recently converted our garage into a cottage .We had a look at the cost of fitting the kitchen with the ready made DIY melamine kitchen units, however these were well over our budget
We looked at a more cost effective alternative of making these units ourselves using recycled pallet wood, 18mm shutter ply and 9mm plywood.
We have being working on this project for a few months and our project is almost complete
The kitchen units included in our project are :
1) Single sink unit that accommodates the washing machine
2) Free standing grocery/pantry unit.
3) Stove unit and pot draw
4) L shaped corner unit with soft close hinges and 110 degree open hinge for the doors
5) Up cycled draw unit from old office furniture
6) Wall unit
Melamine kitchen tops we purchased for the kitchen counters
Tools used to make up these units includes are:
a) Table saw
b) Mitre saw
c) Hand held Router and
d) Table Router
e) Thicknesses Planner
f) Sanding machine
g) Jig saw
We stripped used pallets by using a replicating saw ,hammer and nail punch to remove nails from the wood
Special joints used are mortise and tenon, rebates on the door frames of each unit.
Half lap joints were used in the L-shaped corner unit
All the units are held together with a variety of wood screws and glue
Details on the construction the of individual units :-
Sink Unit
Made a frame using the pallet wood and cladded with 9mm plywood. Cut the hole to fit the kitchen sink in the melamine counter top with jig saw.
Provision for the washing machine drain pipes and tap was made in the base and side of the unit.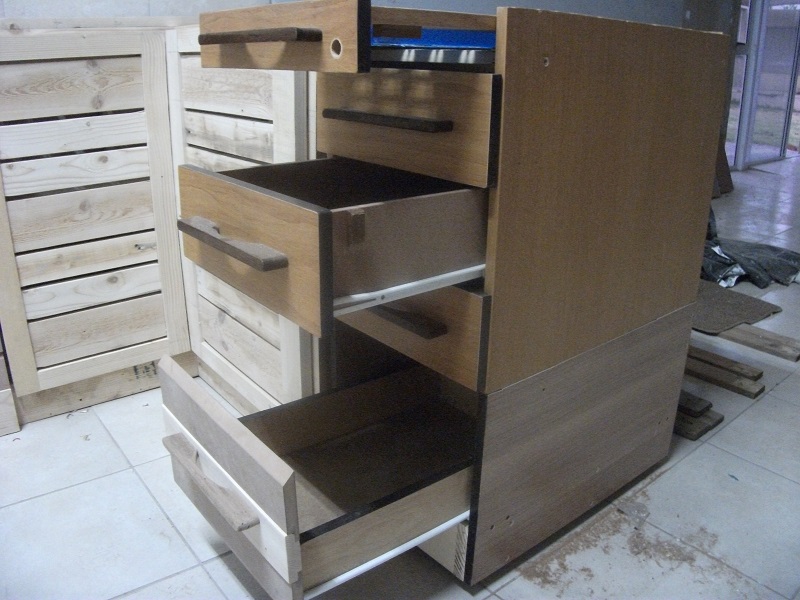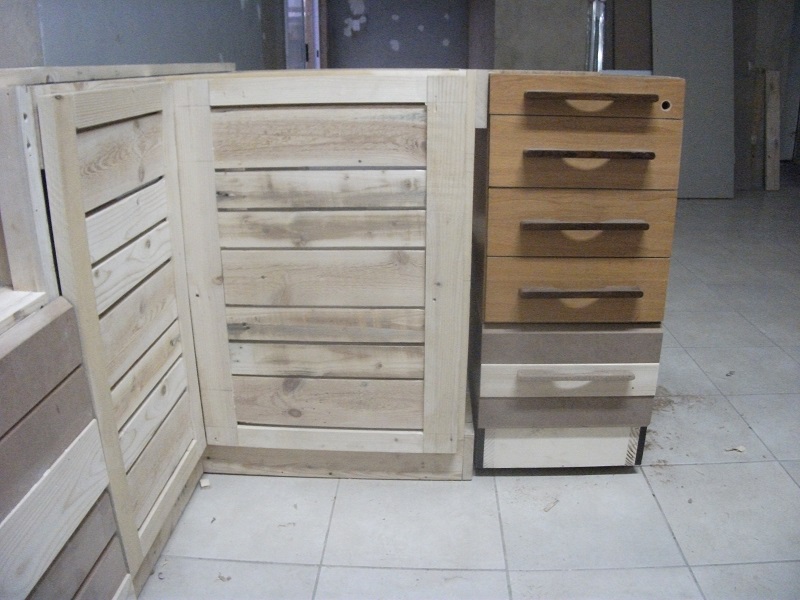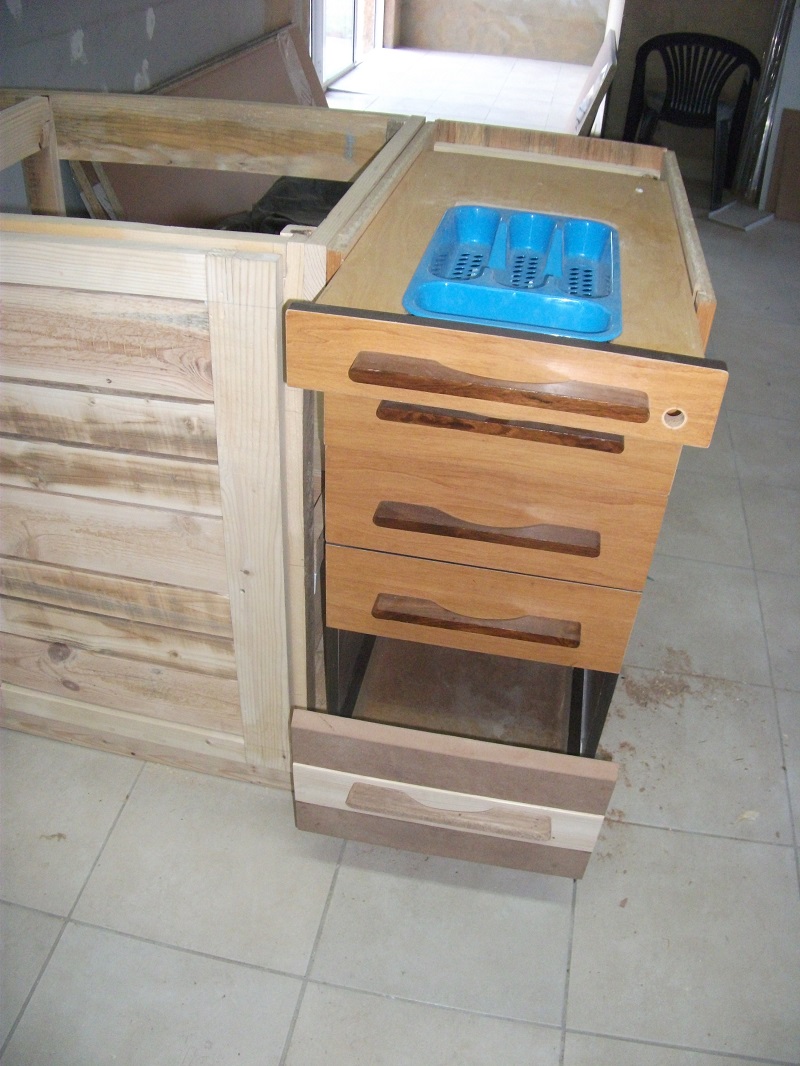 Grocery /Pantry Cupboard
Grocery cupboard sides 18mm shutter ply, 9mm ply wood used for shelves and pine cleats to support the shelves.
Stability and strength for the unit was obtained by constructing a frame for the top and bottom of the unit out of pine off cuts.
Planned Timber to size for the door frame, to ensure that routing of the mortise & tenon joint was accurate.
Joints made with hand held router. Using a table router a rebate down the length of the door uprights to fit the slats was made.